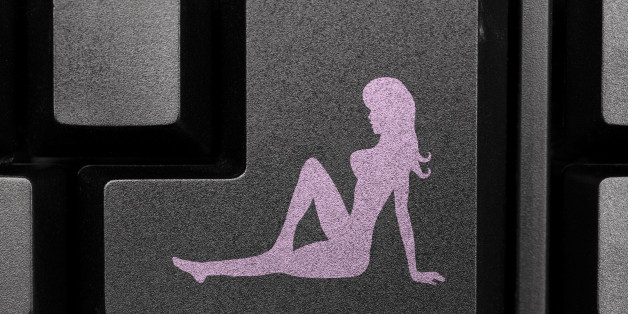 Italian Agent, Wetplay Surprise, Stranger Toilet, Babysitter Doctor -- in case you hadn't already guessed, those aren't early '90s grunge rock bands. They're what people are searching for in porn.
PornMD, one of the largest porn search engines, has a new Live Search page, which displays real-time scrolling results that show what people are searching for in porn at this exact moment. Broken down into three categories (Straight, Gay, Tranny), the search terms ranges from popular industry names to terrifying scenarios and beyond.

A screenshot of the Live Search page. The column of blue words running down the left of the page is the scrolling list of real-time searches.
This fascinating glimpse into the world's online porn appetites has inspired the folks over at culture blog ANIMAL New York to commission digital artists to create poems using only the words they saw on the list in a 30-minute time span.
One of ANIMAL New York's poetry submissions:
DISNEY

by Anthony Antonellis

Friday at home, amateur tag team!

Cowboys and indians, father and son,

Teenager and old guy, two nerds, best friends.

Pitching a tent under the table.

Dad, "air mattress … under kitchen table?"

Dylan grunts, "You mad? Under the desk!"

Dylan wishing for pizza.

"Knock knock, pizza delivery!"

Dylan, "Amazing!"

Mom watching, swallows milk, "Pizza is too big!"

Dad, "Family eating contest!"

Obedient toy dog begging.
Check out the (NSFW) real-time feed over at PornMD to see what people are searching for right now.
ALSO ON HUFFPOST:
PHOTO GALLERY
BEFORE YOU GO
Oops! Accidental Porn
PHOTO GALLERY
Oops! Accidental Porn