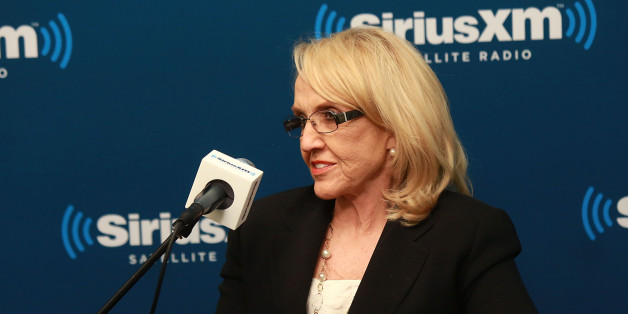 Arizona Gov. Jan Brewer (R) announced Wednesday evening she vetoed the anti-gay Senate Bill 1062.
The bill would have allowed businesses to legally refuse service to anyone on "religious freedom" grounds, effectively allowing them to discriminate against same-sex couples.
Below, a slideshow of politicians' reactions to Brewer's decision:
Politicians React To Brewer Veto Of Anti-Gay Bill
SUBSCRIBE AND FOLLOW
Get top stories and blog posts emailed to me each day. Newsletters may offer personalized content or advertisements.
Learn more