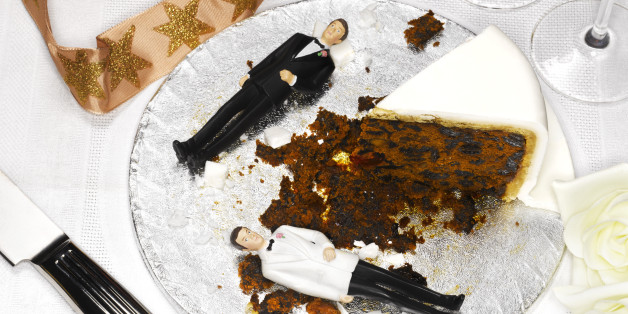 Arizona Gov. Jan Brewer might have vetoed controversial legislation that would have permitted business owners to turn away lesbian, gay, bisexual and transgender (LGBT) customers this week, but not everyone is pleased by the move.
As Right Wing Watch is reporting, Tea Party Nation President Judson Phillips penned a lengthy blog on his group's website blasting Brewer's veto of SB 1062, describing business owners who are not allowed to turn away LGBT customers as "slaves" to the "great liberal state," before slamming the governor herself as a "French Republican" who "opted for cowardice."
Phillips, of course, doesn't stop there:
Should a devote baker be required to create a cake for a homosexual wedding that has a giant phallic symbol on it or should a baker be required to create pastries for a homosexual wedding in the shape of genitallia? Or should a photographer be required to photograph a homosexual wedding where the participants decide they want to be nude or engage in sexual behavior?

Would they force a Jewish photographer to work a Klan or Nazi event? How about forcing a Muslim caterer to work a pork barbeque dinner?
He then adds, "If a photographer or baker doesn't want to take a particular job, liberty says they have the right to decide how their labor is used. Slavery is when the state tells them their labor will be used whether they like it or not."
You can read Phillips' full blog on the Tea Party Nation website here.
Phillips is not alone in his dissent. The American Family Association's Bryan Fischer compared LGBT rights advocates to Nazis in a "Focal Point" broadcast this week, and said if those activists who opposed the Arizona bill "actually believed in tolerance ... they would respect the convictions of Christian businessmen."
He then added, "I think they are jack-booted homo-fascist thugs ... who want to use the tyrannical and totalitarian power of the state to send men of faith to jail."
Meanwhile, Phoenix Mayor Greg Stanton said he believed the state's reputation has already taken a hit amidst all the international controversy surrounding SB 1062.
"The negative national and international publicity that our state has already received -- it sends a message that our state is not a warm, welcoming place," Stanton, a Democrat, said in an interview with The Huffington Post. "And the truth is, we are!"
ALSO ON HUFFPOST:
PHOTO GALLERY
BEFORE YOU GO
Female Governors: Past And Present
PHOTO GALLERY
Female Governors: Past And Present