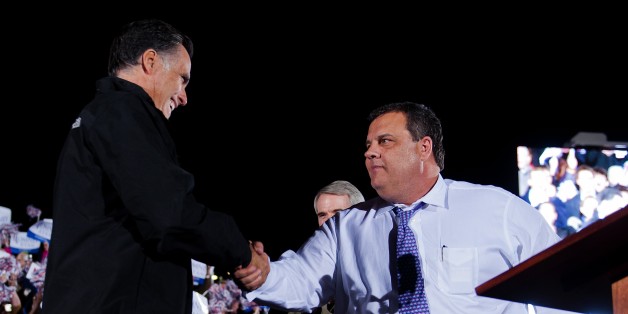 JIM WATSON via Getty Images
BOSTON (AP) — New Jersey Gov. Chris Christie is keeping a low profile during a brief Boston fundraising appearance that attracted former GOP presidential candidate Mitt Romney and intense criticism from Democrats.
Romney and Republican gubernatorial hopeful Charlie Baker joined Christie at a private fundraising reception Thursday evening at a downtown hotel.
Neither appeared publicly with Christie, although both have supported him in the past. Christie is facing dual investigations for his administration's decision to clog traffic along the George Washington Bridge, apparently to punish a political adversary.
U.S. Rep. Michael Capuano, a Massachusetts Democrat, says it's "an embarrassment" to have Christie in the state.
Democrats also condemned Christie's recent fundraising trips to Florida, Texas and Illinois. Christie is scheduled to raise money in Georgia, Connecticut and Utah in the coming months.
Also on HuffPost:
Chris Christie Is Absolutely Shocked
YOU MAY LIKE
CONVERSATIONS
FOLLOW HUFFPOST