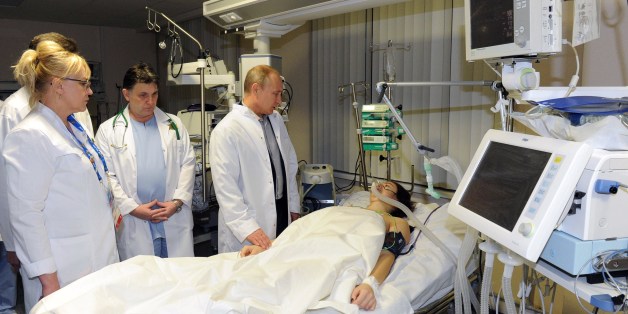 AFP via Getty Images
Russian Olympic freestyle skier Maria Komissarova says she can't feel anything from the waist down. The devastating announcement comes after she broke her spine during a training incident on Feb. 15 at the Sochi Winter Olympics.
"I don't feel my body below my navel. But I am strong and I know that I'll be able to stand on my legs again some day," she wrote on her Instagram account, according to a translation from Russian.
She was later airlifted to Germany for further medial treatment. She remains in a Munich rehabilitation center and is expected to stay there for three months as she recovers.
FOLLOW HUFFPOST