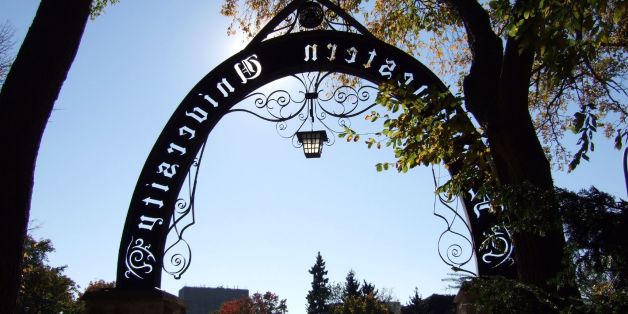 Faculty at Northwestern University are siding with an undergraduate student who filed recent lawsuits against the school and a professor calling for the administration to change how it handles reports of sexual violence.
The charge from Northwestern's faculty comes amid the escalating national discussion over how complaints of sexual assault and harassment are handled on college campuses. Just Wednesday, the University of California-Berkeley was hit with two federal complaints by current and former students that claim the school failed its sexual assault survivors.
A group of Northwestern faculty and staff recently launched a petition urging NU's Board of Trustees to re-examine the school's policies and practices after what they say was "a failure of judgment" in how the school addressed the two-year-old sexual harassment complaint against philosophy professor Peter Ludlow.
"We believe Northwestern has compiled a record of poor choices," the petition reads. "When internal findings document misconduct, especially misconduct consistent with violation of state or federal laws, Northwestern should prioritize campus safety and stand firmly on the side of those who have the least power and privilege, understanding that this may risk lawsuits from aggrieved parties."
The student filed a Title IX lawsuit against Northwestern on Feb. 10 and filed a civil suit Wednesday morning against Ludlow.
The student alleged Ludlow took her to an art show in downtown Chicago and proceeded to take her to bars and ply her with alcohol despite her protests that she was underage and later groped and kissed her. After ignoring her repeated pleas to be taken back to campus, the student alleges Ludlow instead took her to his apartment where she blacked out and awoke in his bed.
In a Feb. 21 court filing, the university maintains it did, in fact, discipline Ludlow by denying him a raise during one academic year and rescinding his appointment to an endowed professor position, NBC Chicago reports. In addition, Ludlow was required to undergo sensitivity training and told to stay away from his accuser and avoid one-on-one contact with students.
But the victim said those actions were inadequate; Ludlow remains employed by the school where the victim said she would bump into him on campus even after the university's own investigation found he had engaged in "unwelcome and inappropriate sexual advances" toward her.
The petition indicates that under Northwestern's current policies, a tenured professor may not necessarily be fired even if they violate the school's ban on sexual contact with an undergraduate. Ludlow's attorney told Slate last week his termination "was never an option."
It calls for the school to collect and maintain better records of complaints, bar known perpetrators from campus until formal proceedings are held and make the appropriate data from cases available to the public. It also urges the school to allow an independent office to audit its sexual harassment and assault cases annually.
Additionally, the petition calls for the university to make known that a faculty member has violated the sexual violence policy and not "pass them on" to other institutions. Ludlow is reportedly scheduled to take a job at Rutgers University in New Brunswick, N.J. to serve as the director of the Rutgers Center for Cognitive Science, according to the New Jersey Star-Ledger.
The petition had nearly 1,000 signatures as of Wednesday evening, with Northwestern professors and faculty from campuses across the country weighing in.
"As a faculty member in sociology and law, and an alumnus of Weinberg College, it is critical that we guard the safety of our undergraduate students," wrote NU professor Robert Nelson, the founding director of the school's Center for Legal Studies. "Our students need to trust us. We as a community must be worthy of that trust."
SUBSCRIBE TO & FOLLOW LIFESTYLE
We're basically your best friend… with better taste. Learn more