IMG made headlines last month when they announced their decision to welcome five new plus-size models onto their roster, giving them the opportunity to be cast in this past season's New York Fashion Week.
Unfortunately, none of the women were chosen to walk the runway, a disappointing decision to many. However, others believe the major agency's decision is a huge step in the right direction toward diversity and inclusion in the industry.
Nancy LeWinter, editorial director at OneStopPlus.com and creator of Mode -- the first lifestyle magazine for women who wear size 12 and up -- admits she was let down by the news that the women were not chosen.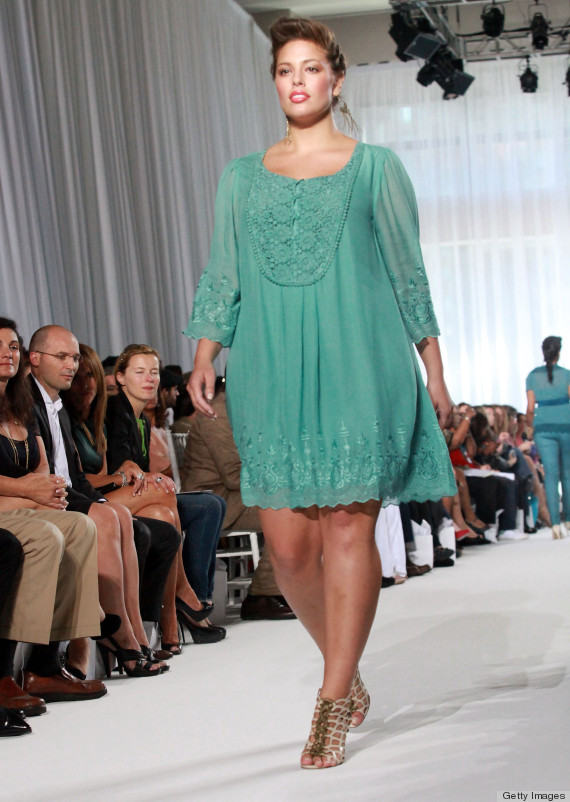 Model at Onestopplus.com Spring 2011 Fashion Show.
"It's quite disappointing," she said. "However, it's such a great step forward to even acknowledge that these women are great choices to be put on the runway."
Of course, timing could have contributed to the reason designers held back from casting the models, as the announcement came just days before Fashion Week itself.
"At the last minute, designers may have to put different clothes on different models, and there is no question that a plus-size model would have a different fashion than the other models," said LeWinter. "Now that it's been done, next year there will be plenty of prep time and I think it will be very different."
LeWinter has every reason to feel hopeful. Plus-size models are receiving more praise and attention than ever before, being featured on everything from clothing campaigns to magazine covers. She credits the positive shift to a change in women's attitudes -- "how they look and feel in their own skin."
So what does she see for the future of fashion shows? "I see models of every size because I see women of every size," LeWinter said. "I believe they will all be represented on the runway because they are all represented in reality. It's only a matter of time before people start to say 'This is silly. Why are there two separate worlds?'"
There are still many strides to be made when it comes to model diversity. But developments like this one is what pushes the conversation forward. We'll have to wait and see what the runways at next year's New York Fashion Week look like, but until then, we're calling this a win.