Daniel Burnham, Chicago's legendary city planner and architect of the 1893 World's Fair, famously advised:
"Make no little plans; they have no magic to stir men's blood and probably themselves will not be realized. Make big plans; aim high in hope and work."
Though Chicago has realized scores of innovative, imaginative ideas in the 120 years since the World's Fair, the current generation of big plans (some already underway) are poised to leave a dramatic imprint on "The City Of Progress."
Buckle in and get ready for a look at what the Windy City could look like in 2034 -- and beyond.
1. Navy Pier
A $150 million project to revamp one Chicago's top tourist attractions has been called "an opportunity for the city to reassess what the waterfront means to an urban center and the character of its identity."
Navy Pier from the South Arcade Before: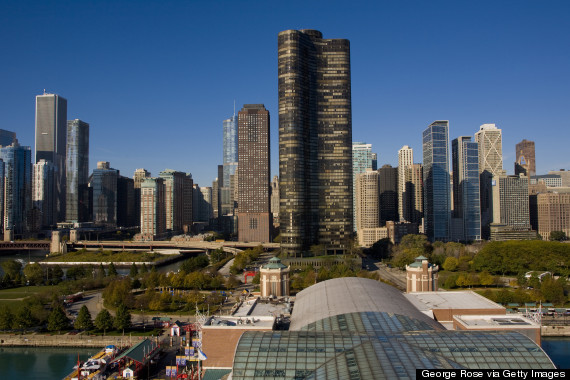 After: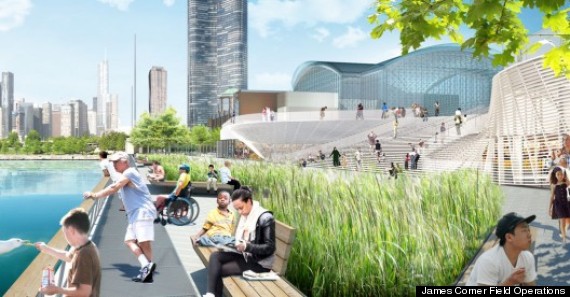 Cyclists, pedestrians and skaters will also be able to use the new Navy Pier FlyOver, an active transit path meant to reduce bottlenecks and collisions between bikes and cars around Navy Pier.
Navy Pier from the Upper Deck Before: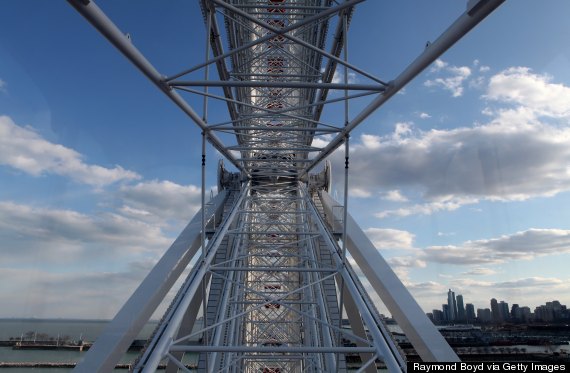 After: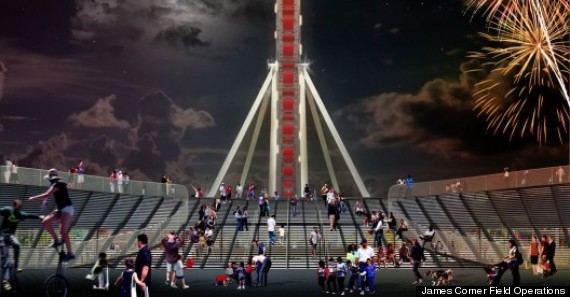 Status: Beginning phase started fall of 2013.
Funding: The Metropolitan Pier and Exposition Authority, private investments, DePaul University (arena).
2. The 606
Formerly known as The Bloomingdale Trail and re-christened as "The 606" (in a nod to the prefix of numbers shared by every Chicago ZIP code), this long-in-the-works project is expected to transform a former railway much like the High Line did in New York City.
The linear, elevated park runs along Bloomingdale Avenue from Ridgeway Avenue on the west to Ashland Avenue on the east and connects Bucktown, Wicker Park, Logan Square and Humboldt Park. The first stage of the estimated $91 million project, which includes five neighborhood parks as entryways, is slated to open in late fall of 2014.
Before: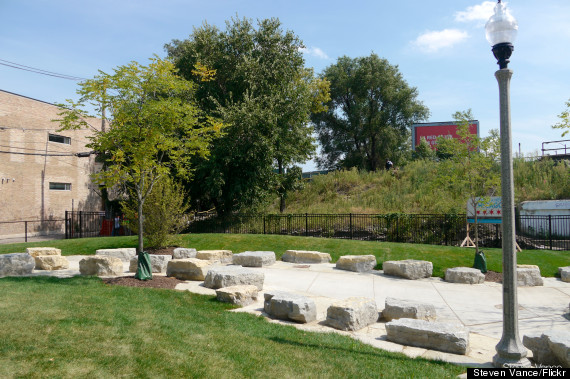 Steven Vance/Flickr
After: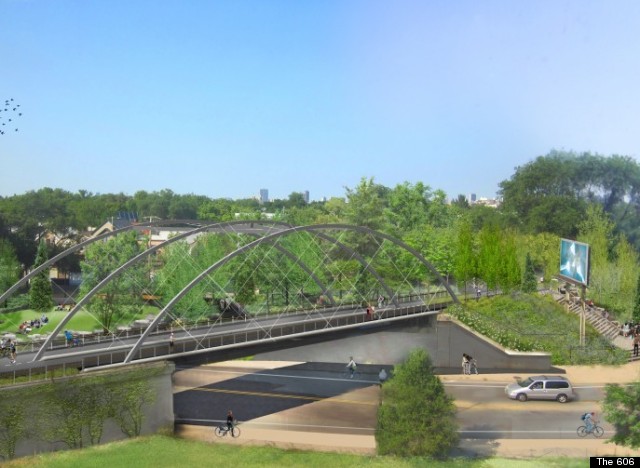 Status: In progress.
Funding: Federal transportation funds, municipal park district funds, private donations.
Before: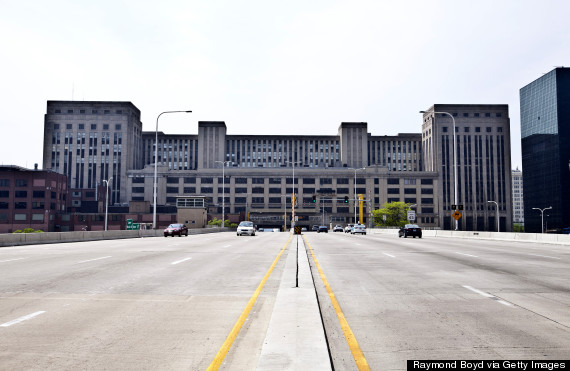 After: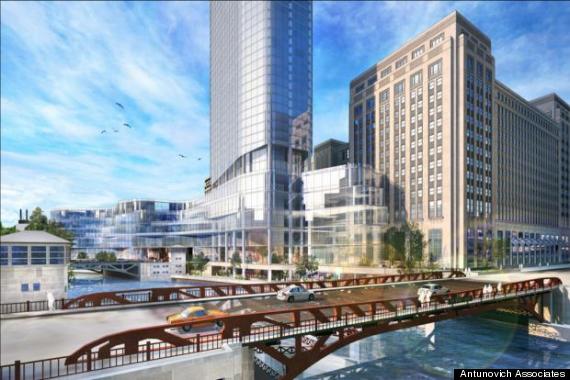 Status: Seeking investors.
Funding: Private.
Before: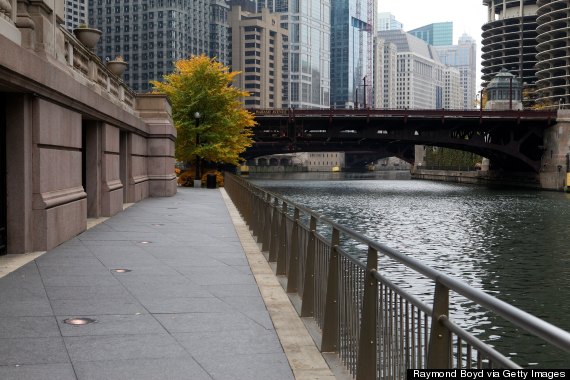 After: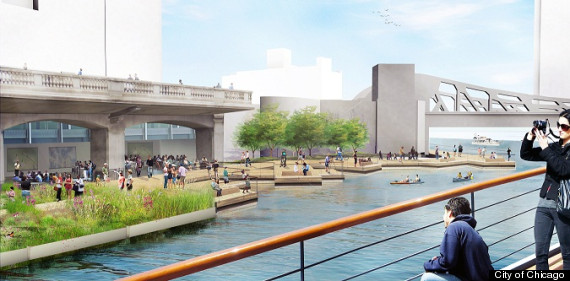 Status: Not yet started; anticipated groundbreaking in 2014.
Funding: Federal transportation loan.
The planned height of 2,000 feet (150 floors) would make the Santiago Calatrava-designed spire the third-tallest building in the world behind Dubai's Burj Khalifa and the newly-built Shanghai Tower in Shanghai. The spire would also help Chicago reclaim the title of tallest building in America, which it recently (and somewhat controversially) ceded to New York City's One World Trade Center.
Before: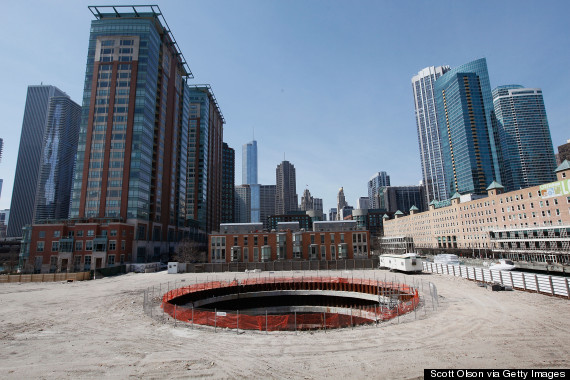 After: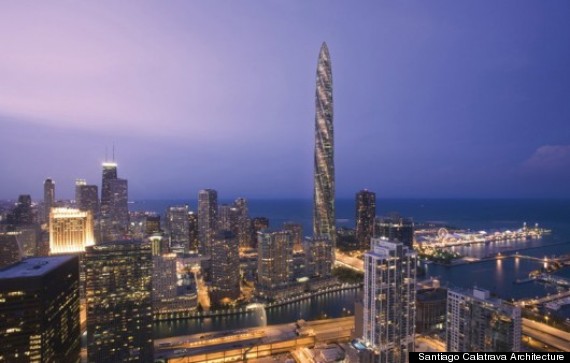 Status: Re-financing pending.
Funding: Private.
Before: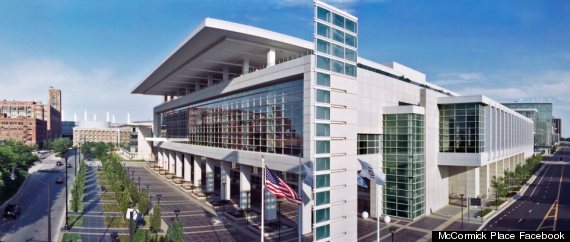 After: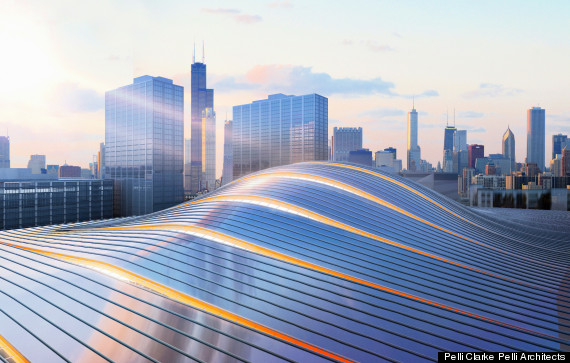 Status: CTA Green Line station project already in-progress.
Funding:Metropolitan Pier and Exposition Authority, DePaul University and TIF dollars (for the corporate hotel). The city is also seeking private developers.
7. Lake Shore Drive
The north portion of Lake Shore Drive from Grand Avenue to Hollywood Avenue will see a massive rebuild that many active transit supporters hope will restore the drive (and the nearby Lake Front Trail) to its original boulevard-like state. In addition to better lighting and resurfacing, proposals including straightening the Oak Street S-curve, building more pathways from the city side to the lakeside, landscaping current vegetation and concrete and -- most controversially -- consolidating some North Lake Shore Drive interchanges like those near Montrose, Wilson and Lawrence.
Before: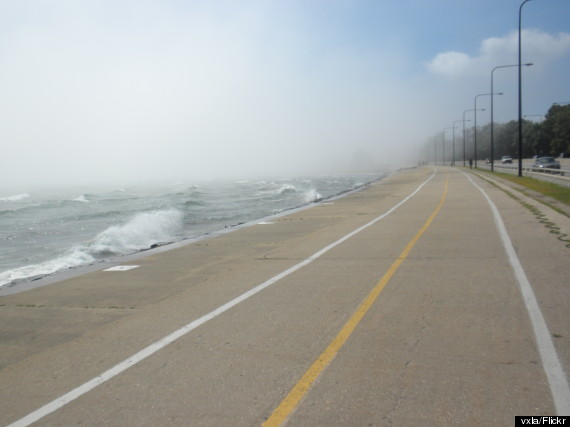 vxla/Flickr
After: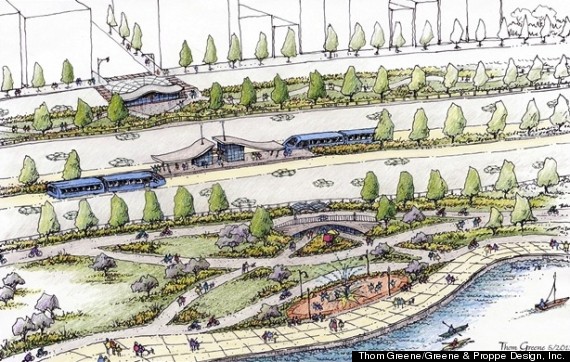 Status: Still in design phase, but could begin as early as 2018 or 2019, depending on funding.
Funding: State and local transportation funds.
Before: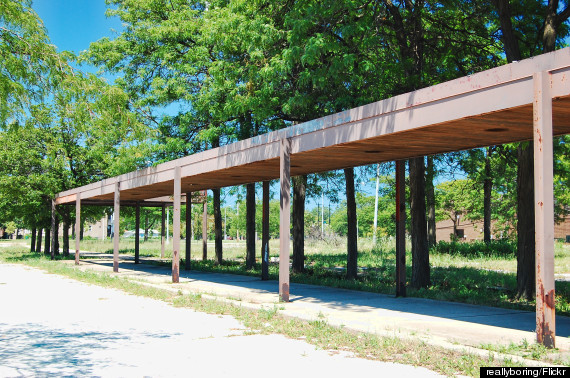 Eric Allix Rogers/Flickr
After: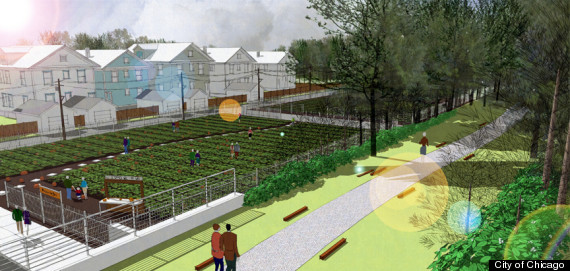 Status: "Forthcoming," according to Peter Strazzabosco, Chicago's deputy commissioner of Department of Housing and Economic Development.
Funding: Public and private investment.
9. Bronzeville's Motor Row
With Bronzeville the heart of Chicago's black history, an ambitious effort to re-develop motor row into a more pedestrian-friendly entertainment district had Mayor Rahm Emanuel talking of marketing the neighborhood as the "New Harlem." The DePaul basketball arena from the larger McCormick Place expansion plan, which has drawn the ire of some Bronzeville neighbors, is maybe the quietest of the proposed options: Other ideas include a new concert venue and a '30s and '40s gangster-themed hotel.
Before: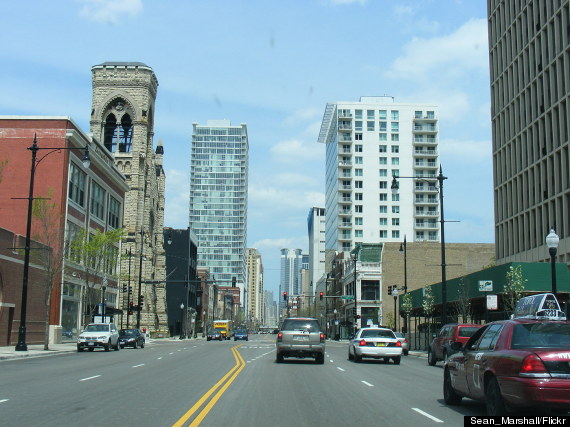 Sean_Marshall/Flickr
After: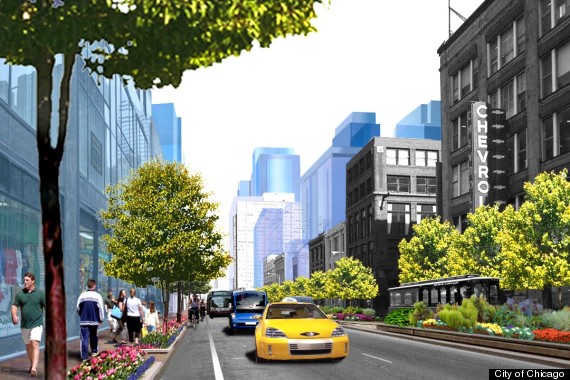 Also on HuffPost:
13 Inspiring Photos Of Chicago
SUBSCRIBE AND FOLLOW
Get top stories and blog posts emailed to me each day. Newsletters may offer personalized content or advertisements.
Learn more