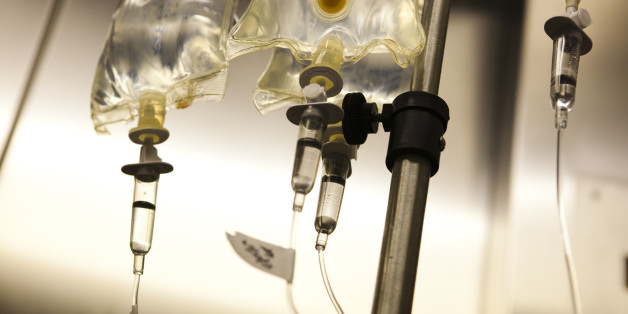 A new study hints at a potential way to extend survival for people with amyotrophic lateral sclerosis: Feed them a high-calorie, high-carbohydrate diet, versus the weight-maintenance diet typically received by people with ALS.
The study was small and more work is needed before recommendations can be made, but "the results support the importance of avoiding weight loss in this disease," study researcher Dr. Anne-Marie Wills, M.D., of Massachusetts General Hospital and Harvard Medical School, said in a statement. Weight loss is common among people with ALS, both from muscle atrophy and because of the decreased ability to consume calories. Past research had shown an association between survival and nutrition for ALS patients.
The new findings, published in the journal The Lancet, are based on data from 20 people with ALS; the study was conducted at 12 centers around the country. All of the people in the study had lost significant body weight, and had to receive nutrition via a feeding tube.
The participants were divided up into three groups: One received a high-calorie nutritional formula that was high in fat and provided 125 percent calories to maintain weight; one received a high-calorie formula that was high in carbohydrates and provided 125 percent calories to maintain weight; and one received a nutritional formula aimed toward weight stability (the control group).
After four months of receiving the assigned nutritional formulas, the participants who received the high-carbohydrate and the weight-maintenance formulas experienced weight gain. However, those who received the high-fat formula actually lost weight.
Then, researchers followed up with the study participants five months after the end of the nutritional intervention. At this time, one person in the high-fat group died and three people in the control group died. However, no one in the high-carbohydrate group died. The people who were assigned to the high-carbohydrate formula also experienced less of a decrease in functional scores, compared with those who received the weight-maintenance formula, though researchers noted the improvement was not statistically significant.