"Scandal" fans were able to sleep easy last night after the show returned from a mid-season hiatus. But when Kerry Washington stopped by "Jimmy Kimmel Live," she showed a different side of the show Americans don't usually get to see.
Meet "Escandalo," the Spanish-language version of "Scandal." Check out the spoof above, and look out for the tranquilizer guns.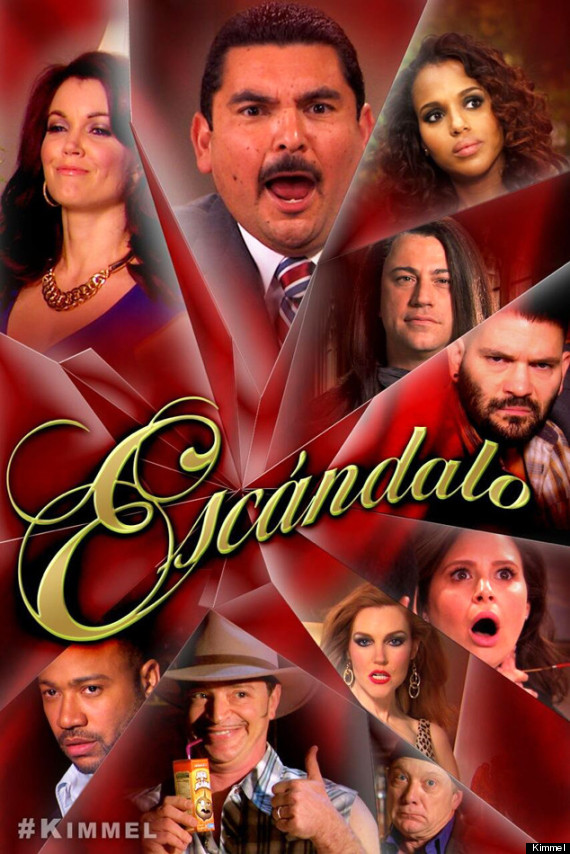 SUBSCRIBE AND FOLLOW
Get top stories and blog posts emailed to me each day. Newsletters may offer personalized content or advertisements.
Learn more