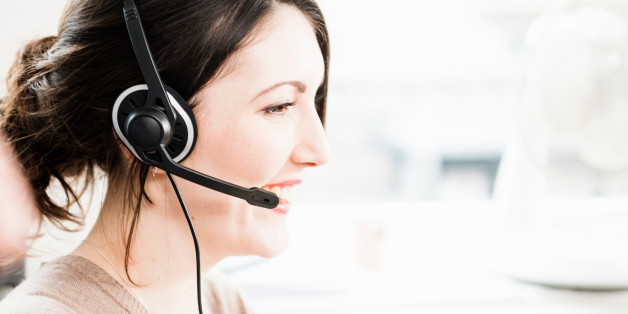 A discouraging new report released by the New York Attorney General's office confirmed what many experts have long warned: Giving to charity through telemarketing companies rips off both donors and nonprofits.
The annual "Pennies for Charity" report, released by Attorney General Eric T. Schneiderman's office this month, found that in 2012 New York telemarketing companies raised $249 million on behalf of charities. Of that amount, the telemarketers kept $154 million for fees and the costs of telemarketing campaigns.
That's an average of 62 cents for every dollar collected.
"New Yorkers who open their hearts and wallets deserve to know how their hard-earned dollars are being spent and how much of their money is going to pay telemarketers' salaries and costs," Schneiderman said in a statement.
The report included data from 589 campaigns and found that telemarketers raised the most money in 2012 since "Pennies for Charity" started tracking such trends in 2000. The spike was attributed to the outpouring of support for Hurricane Sandy relief, and funds for families affected by the Sandy Hook Elementary School shooting.
While the results may be troubling, they aren't that shocking considering that a number of damning reports throughout the years have demonstrated that telemarketers pocket most of the cash they raise.
In 2012, for example, Bloomberg Financial Markets reported that InfoCision -- a telemarketing company that solicits donations for such big-name charities as the American Cancer Society -- lied to donors about the amount of money they kept.
InfoCision had instructed its employees to say, when asked, that at least 70 percent of the money that they raise for the American Cancer Society and American Diabetes Association would go directly to the causes, Bloomberg reported. But those charities agreed to give InfoCision more than half of the money raised. In 2010, InfoCision kept all of the donation money that it raised for the American Cancer Society.
Deceit isn't the only issue. Part of the problem is the persistence of the telemarketing companies.
Judith Johnson of Stacyville, Iowa, who is legally blind, lives off of a small Social Security pension and doesn't leave the house much, according to the Center for Investigative Reporting.
Johnson says she gets bombarded with calls from telemarketers and she was cajoled into writing 25 checks to 11 different charities in one year.
After Johnson had made one donation over the phone through Associated Community Services, a Michigan-based company, she landed on their calling list and sometimes got phoned several times a day.
Once, when Johnson expressed that she had limited funds, the telemarketer still strong-armed her into writing a check to a charity that gives wigs to children with cancer.
"[The telemarketer] said, 'You're going to let this poor little child be bald-headed when they're only 4 years old?'" Johnson told the Center for Investigative Reporting. "I really felt bad for the children, so I think I gave ... around $10."
About $1.75 of that donation made it to the charity.
While charities are aware that they're losing out, some say that they have no choice but to outsource their fundraising efforts.
"We don't have the resources to pay people full time to do that," Karen Matson, executive director at Broome County Humane Society, told USA Today. Her organization collected $36,805 in donations in 2012, but only about one-third of that went to the nonprofit, according to the report.
In releasing the annual report on telemarketers, Schneiderman hopes to raise awareness for unsuspecting donors and to also go after corrupt nonprofits.
After releasing last year's "Pennies for Charity" report, the Attorney General launched several investigations into fundraising campaigns that repeatedly gave little or no money to causes. The office shut down three charities and one fundraiser, according to a statement.
"Our annual report aims to help New Yorkers maximize the benefits of their donations by showing how much really goes to charity versus how much remains in the pockets of fundraisers," Schneiderman said.