The bridge gives you killer views of Singapore City and its islands both day and night. And the bridge's smooth, scooped-out, wood-paneled hollows are perfect little caverns for taking a seat and watching the world float by from above. From the looks of the Instagrams, all of Singapore's cool kids are doing just that.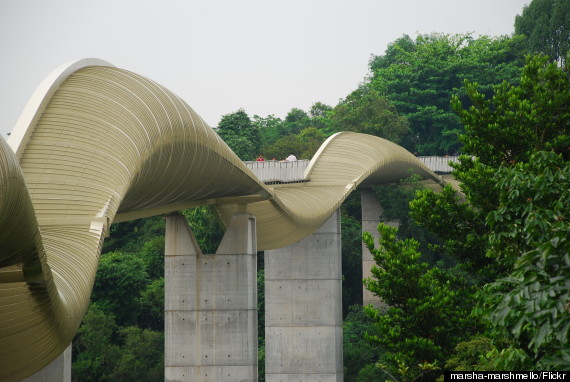 Like we said, the views from the bridge are fantastic.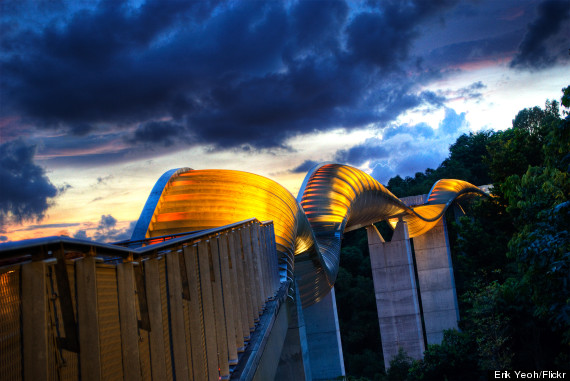 Even dogs love the Henderson Waves! Woof!
10 Cheap Things to Do and See in Singapore
SUBSCRIBE AND FOLLOW
Get top stories and blog posts emailed to me each day. Newsletters may offer personalized content or advertisements.
Learn more