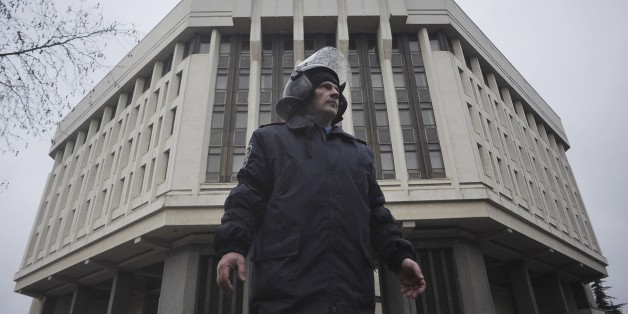 KIEV, March 1 (Reuters) - Ukraine's acting president called an emergency meeting of security chiefs on Saturday, his spokeswoman said.
Oleksander Turchinov summoned his Security Council after Russian President Vladimir Putin sought parliamentary approval to deploy Russian forces in the Ukrainian region of Crimea.
SUBSCRIBE AND FOLLOW
Get top stories and blog posts emailed to me each day. Newsletters may offer personalized content or advertisements.
Learn more