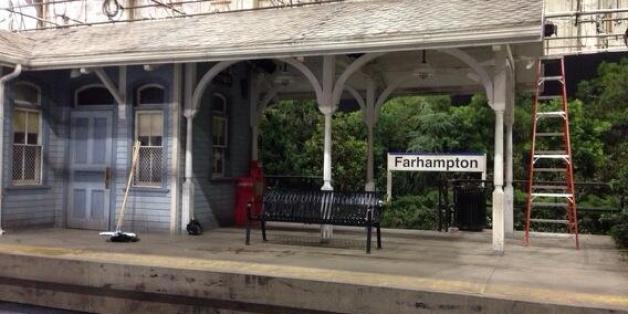 Twitter
"How I Met Your Mother" is almost over.
It's a tough reality for fans to accept, and these pictures posted on Twitter from the cast and crew of the comedy series are not going to make it any easier to accept that end is near for "How I Met Your Mother."
Check out the emotional pictures below and get ready for the sobfest that will be the series finale on March 31.
A yellow umbrella prepares for its close-up. #HIMYM pic.twitter.com/cxCXRIuirR

— Craig Thomas (@HimymCraig) February 28, 2014
Last stop. pic.twitter.com/aMJRmbG4GS

— Carter Bays (@CarterBays) February 28, 2014
9125 scenes, 208 episodes, 9 seasons
#HIMYM pic.twitter.com/rcdK7e56kR

— Josh Radnor (@JoshRadnor) February 28, 2014
Behind the scenes the crew of #HIMYM, including director Pamela Fryman cheer Neil after he films his final scene T__T pic.twitter.com/C9Tzw7iZaE

— Bea in Farhampton ☂ (@beparmurma) February 28, 2014
Here's a little something our crew did for our amazing Director Pamela Fryman!
#HIMYM pic.twitter.com/xw6UmzdDdo

— David Baker (@DaveProps) February 26, 2014
The apartment just filmed its last scene. #GoodbyeHIMYM pic.twitter.com/J8jpZj2AEG

— George Sloan (@georgesloan) February 26, 2014
That's a wrap. #GoodbyeHIMYM

— HIMYM Writers (@HIMYM_Writers) March 1, 2014
"How I Met Your Mother" finale will air March 31 on CBS.


"How I Met Your Mother" 200th Episode
YOU MAY LIKE
CONVERSATIONS
FOLLOW HUFFPOST