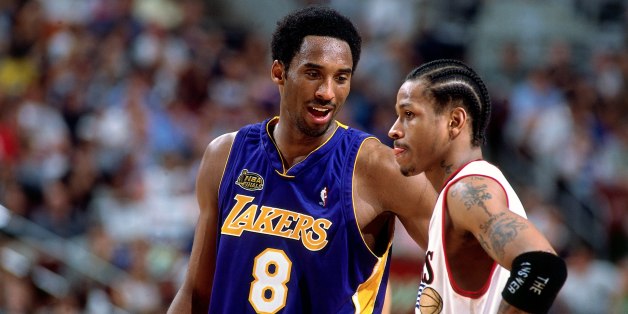 "Time has wings my brotha. Your game pushed my then 21 year old self to play beyond my years. Your impact on the game will be felt for generations. #salute #respect #96 #AI," Bryant wrote.
Bryant, who was born in Philadelphia and went to high school just outside the city, won his second NBA title when he and the Los Angeles Lakers faced off against Iverson's 76ers in the 2001 Finals. Bryant was one of many NBA players who showed respect for Iverson on social media.
Pound for pound!! Congrats homie. What a pleasure to complete against u and also become a friend in… http://t.co/R5iusBFT5d
All the great players that's ever played, The Answer has had more influence on my game than anyone else..
Pound for pound one of the greatest of all time! His confidence and tenacity was so inspiring. Coach… http://t.co/L2iVY2d41L
Congrats AI...u inspired a generation
SUBSCRIBE AND FOLLOW
Get top stories and blog posts emailed to me each day. Newsletters may offer personalized content or advertisements.
Learn more