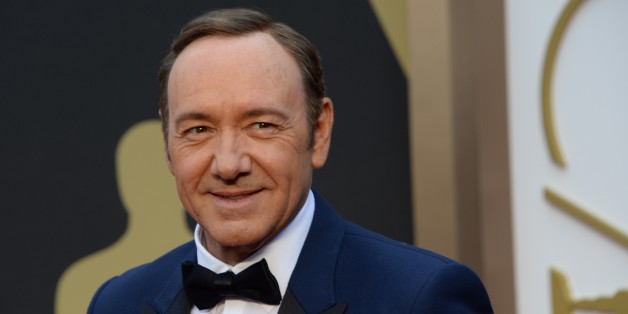 Politician Frank Underwood (Kevin Spacey) left his "House of Cards" in Washington and joined the power players of Hollywood at Sunday's Oscars ceremony, and the results couldn't have been more delicious.
Here is Spacey giving an Underwood introduction with that famous Southern drawl:
Here is Jennifer Lawerence's reaction to seeing her favorite slimy politician:
Underwood slithered around the Dolby Theatre during the telecast. Being part of the epic selfie:
Grabbing a slice of pizza that Ellen gave out during the telecast:
For those of us looking for a little pizza at the #Oscars, there is but one rule: hunt or be hunted.
Underwood's used to fake pleasantries in Washington, but the world of celebrities is a different game:
You have no idea how hard it is to speak in a Hollywood accent. #Oscars
Though not everything went according to plan:
Seth let me forgot the flag lapel pin for my tux. Heads will roll. #Oscars
How long until the Emmys, again?
SUBSCRIBE AND FOLLOW
Get top stories and blog posts emailed to me each day. Newsletters may offer personalized content or advertisements.
Learn more