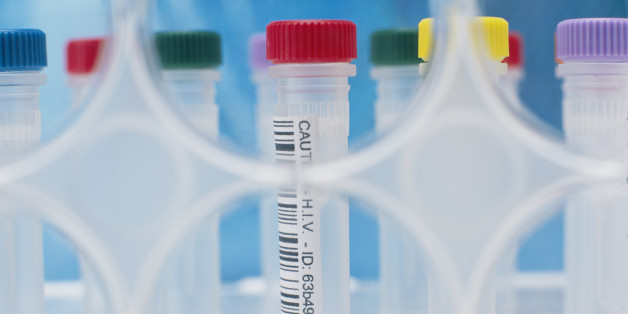 A team of researchers from institutions including University College London, the University of Copenhagen and the University of Liverpool found that none of the couples in the study -- all of whom had one partner with HIV who was on antiretroviral therapy and thus had a suppressed viral load -- experienced HIV transmission from the HIV-positive partner to the HIV-negative partner over a two-year follow-up period. (However, this is not the same thing as saying that there is 0 percent chance of being infected with HIV if your partner has a suppressed viral load with antiretroviral therapy.)
While there were some instances of HIV-negative partners being infected with HIV over the follow-up period, the researchers noted that "no phylogenetically linked transmissions occurred, giving a rate of within-couple HIV transmission during eligible couple-years of zero," they wrote in the study abstract. In other words, those infected were exposed to the virus from someone else.
The study was presented at the 21st Conference on Retroviruses and Opportunistic Infections; because it has yet to be published in a peer-reviewed journal, its findings should be considered preliminary. Aidsmap noted that full results from the study will be out in 2017, and until then, it's important to be cautious about the findings.
For the study, 767 eligible couples completed questionnaires on their sexual behaviors every six months; the HIV-negative partner in the couple also had to undergo HIV testing at the same intervals. To be eligible, couples had to have "continued condomless sex," the HIV-negative person couldn't be on a post-exposure or pre-exposure prophylaxis to reduce HIV risk, and the HIV-positive person's most recent viral load had to be under 200 copies/mL (an indicator of a suppressed viral load). Couples included heterosexual people and men who have sex with men.
They also noted that "uncertainty over the upper limit of risk remains, particularly over receptive anal sex with ejaculation," according to the presentation on the study. More research is needed particularly for men who have sex with men "to provide more precise estimates for transmission risk to inform policy and also individual choice on condom use."
SUBSCRIBE AND FOLLOW
Get top stories and blog posts emailed to me each day. Newsletters may offer personalized content or advertisements.
Learn more