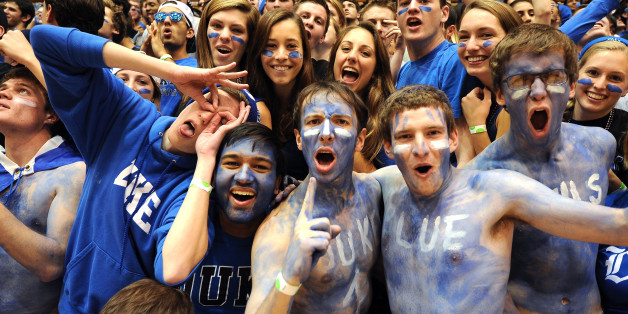 The standard dimensions of a basketball court are 94 feet by 50 feet. Unfortunately, that is just not enough space to contain the rivalry between Duke and North Carolina. The longstanding college hoops feud goes back decades and passionate the fans on either side have managed to score a few points of their own over the years.
Not content just cheering loudly and proudly at Cameron Indoor and the Dean Dome, fans have taken to exchanging pranks up and down Tobacco Road. As these collegiate capers show, nothing is too sacred when it comes to this rivalry, whether it's Michael Jordan's jersey or hymnals in a chapel.
Here are five memorable stunts pulled off by fans on either side of one of the most heated hardwood rivalries in the country.
A Historic Prank
After North Carolina beat Duke 64-60 on March 2nd, 2014
, it was time to get back to class. One UNC student was getting ready to review
some history notes but found this meme instead.
The Hymnal Swap
The UNC fight song won't likely be heard in the Duke University Chapel any time soon but the lyrics were surreptitiously placed there during the 2013 season.
The Decapitated Mascot
The head of Duke's mascot was placed on a pole above a UNC campus store. A reminder that the rivals were meeting again in 2013 and also that "Game Of Thrones" was quite popular.
Marking Their Territory
With the 2014 season in full swing, Blue Devils spray painted "DUKE" across the pillars of a building at the University of North Carolina.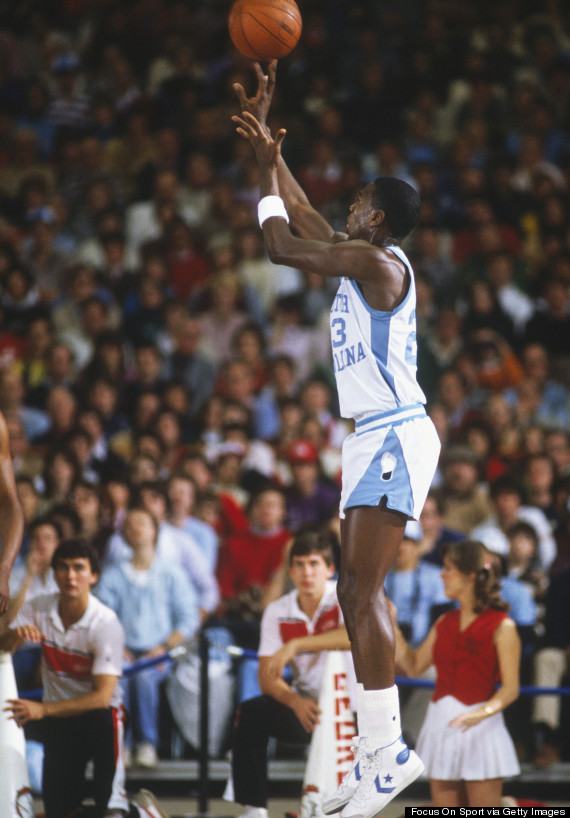 Days before No. 1 Duke and No. 2 UNC faced off on Feb. 6, 1998, a couple of daredevil Duke fans snuck into the Dean Dome and managed to steal Michael Jordan's retired jersey from the rafters.
The Tobacco Road rivalry has produced plenty of professional basketball players but also a few who could have been professional pranksters.
SUBSCRIBE TO & FOLLOW LIFESTYLE
HuffPost Lifestyle is a daily newsletter that will make you happier and healthier — one email at a time. Learn more