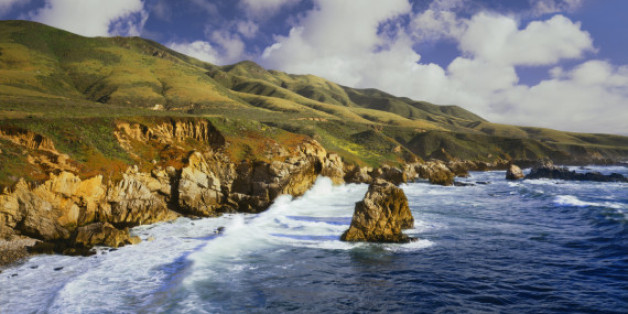 By now you've probably seen the adorabs photos of Taylor Swift and Karlie Kloss taking a road trip along the Pacific Coast Highway. While we wish we could look like a real-life Anthropologie ad like these two on their trip, we're still definitely down to take these road trips with our best friends.
Los Angeles to Big Sur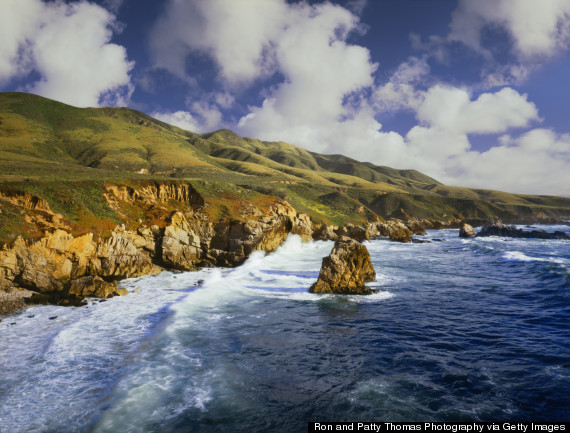 If you and your bestie are looking for a quick, All-American road trip, pull a pop star and take on the Pacific Coast for a few days. While you're jetting along Highway One make sure to pull over and visit Hearst Castle, then head to Big Sur State Park. Rent a cabin for the night or hike some trails -- just don't forget to stop by Big Sur Bakery to satisfy your sweet tooth!
Best Songs: Burn by Ellie Goulding and whatever Taylor Swift road-trip anthem she comes up with after taking this trip.
Don't Hike All of It, But Do Drive It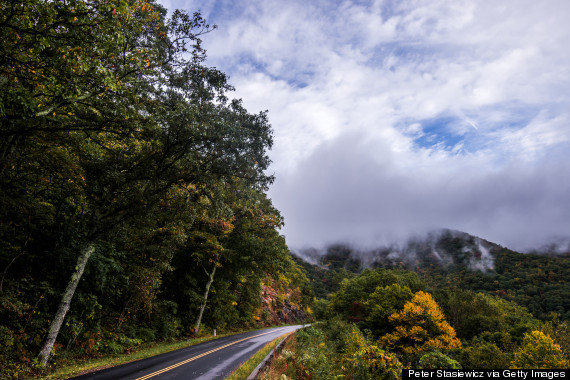 Find that you and you girlfriend are more Katniss than T-Swift? Then take on North Carolina to see where parts of The Hunger Games were filmed. When you've finished volunteering hiking the Blue Ridge Mountains and exploring Asheville, buy a ticket for a tour of The Biltmore. Then high-tail it to the Outer Banks for a quiet ocean getaway and a chance to spot wild ponies.
Best Songs: Listen to the Avett Brothers and Eric Church to appreciate the beauty of the NC mountains and its small town wonders.
Bonnaroo-->Nashville-->Memphis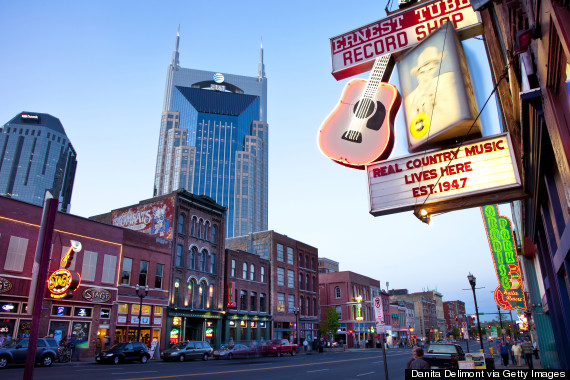 For best friends that are already going to Bonnaroo, it's time to get "trippy" in a different sense. Head to Nashville and build up your music cred by checking out Jack White's Third Man Records. After wandering around Broadway, book it to The Patterson House for a chance to spot celebs. The next day, hop in the car and drive to Memphis to bond over BBQ and see the King.
Best Songs: Keep the Bonnaroo spirit alive by jamming out to "Bad Girls" by M.I.A.. While you're hitting up Memphis for BBQ, listen to "Walking In Memphis" or some old Reba McEntire.
Sausalito to Calistoga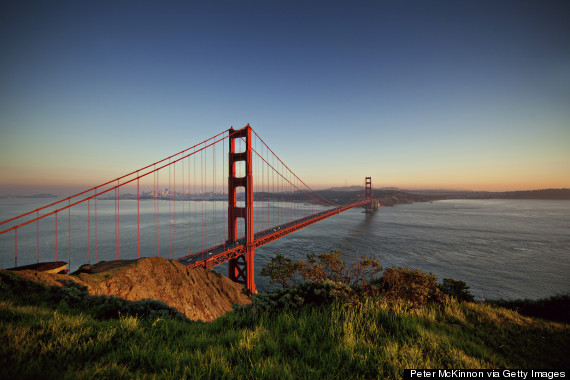 If you find your friend group is a little stressed and in need of a low-key trip, plan a perfect spa weekend. Start off the trip by stopping in Sausalito to shop in some great boutiques and take pictures of the beautiful houseboats. The next day, drive to a few wineries in Napa before going to get mud baths at the Solange Resort in Calistoga.
Best Songs: Tupac is from Marin County, so just put California Love on repeat.
PHOTO GALLERIES
Taylor Swift