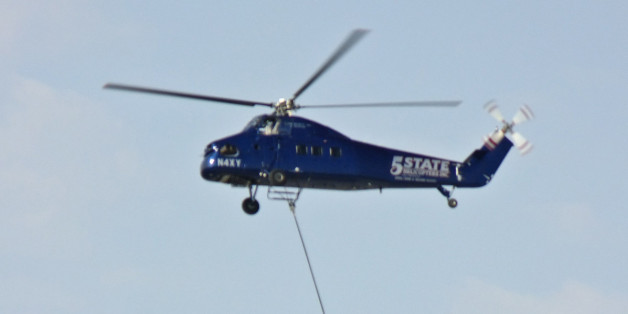 Smuggling contraband into prisons goes back just about as far as prisons themselves, but inmates found a 21st-century way in Brazil: Via drone.
According to local reports, a mini-helicopter drone dropped about a half pound (250 grams) of cocaine onto a local prison on the outskirts of São Paulo, Brazil last week. The facility, Centro de Detenção Provisória 1, sits just under 60 miles northeast of São Paulo in the town of São José dos Campos and currently detains 1,605 prisoners, according to Brazilian news source Globo.
The drone was seen hovering above prison grounds at about 10 a.m. on March 7. São Paulo's Secretary of Corrections said that once the drone dropped its cargo on the prison patio, inmates swarmed the package and prevented guards from reaching it, Brazilian newspaper Estadão reported. The guards had to conduct a cell-by-cell search to locate the bag of white powder, thought to be cocaine.
SUBSCRIBE TO & FOLLOW WORLD POST