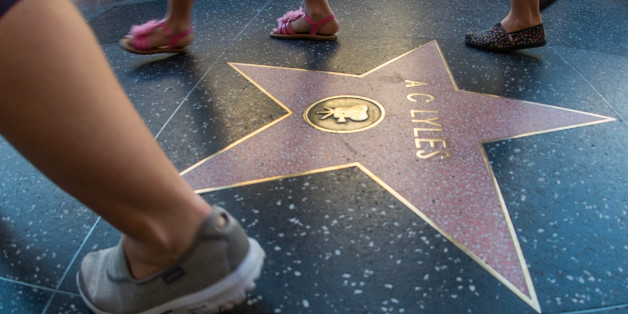 Miami is about to get a Hollywood makeover.
The Miami Walk of Fame will be located at the Bayside Marketplace and will be open to the public at no cost year-around. Inductees are chosen by a selection committee of industry peers and will have the opportunity to unveil their coveted star with a ceremony in their honor.
García is a long-time resident of Miami and Foxx will be inducted as an "honorary resident." Both actors star in the upcoming animated film "Rio 2," which will also take center stage at the public ceremony with musical performances, an appearance by "Blu" the mascot, and more.
"We are thrilled the Miami Walk of Fame's first honorees are Rio 2 and two of its extraordinarily talented superstars, Miami's own Andy Garcia and honorary resident Jamie Foxx," the President and CEO of the Greater Miami Convention said in a press release. "The exciting cultural vibrancy portrayed in Rio 2 mirrors the welcoming multi-cultural fabric and flavor of Miami, which is a top attraction for our visitors of all ages from around the globe."
The official stars on the Walk of Fame will be designed by Brazilian Neo-pop artist and Miami resident Romero Britto. Fan can live stream the inaugural ceremony on The Official Miami Walk of Fame website on March 21 at 11 a.m.
CORRECTION: A previous version of this article incorrectly stated that Jamie Foxx was a long-time resident of Miami. Foxx will be inducted as an "honorary resident."
Also on HuffPost:
Latinos On The Hollywood Walk Of Fame
SUBSCRIBE AND FOLLOW
Get top stories and blog posts emailed to me each day. Newsletters may offer personalized content or advertisements.
Learn more