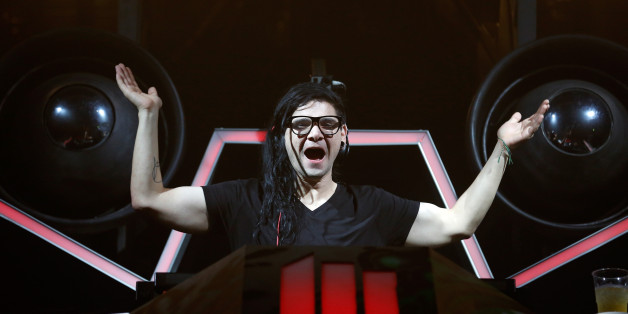 Following the latest trend of dropping an album without warning, Skrillex made his new album, "Recess," available for listening song-by-song on Monday night. On Friday, Skrillex released an app entitled "Alien Ride," which contained a folder of 11 hidden objects and a countdown to March 10 at 6:30 p.m. EST. It was through this app that the tracks to "Recess" made their way to the public ear, which can now be streamed on iTunes before going on sale March 18.
As well as releasing his new album, Skrillex announced "The Mothership Tour 2014," which will bring him cross-country through the spring and summer. Check out the tour poster and a video showing Skrillex and his team prepping for a long haul below, as well as the tracklist for "Recess" and the title track.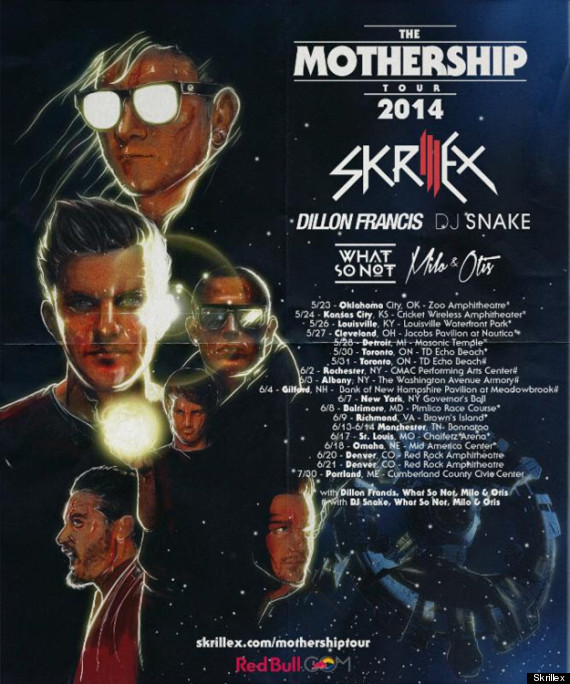 1. All Is Fair In Love And Brostep ft. Ragga Twins
2. Recess ft. Kill The Noise, Fatman Scoop & Michael Angelakos
3. Stranger ft. KillaGraham from Milo and Otis and Sam Dew
4. Try It Out (Neon Mix) ft. Alvin Risk
5. Coast Is Clear ft. Chance The Rapper & The Social Experiment
6. Dirty Vibe ft. Diplo, G-Dragon from Big Bang & CL from 2NE1
7. Ragga Bomb ft. Ragga Twins
8. Doompy Poomp
9. Fuck That
10. Ease My Mind ft. Niki & The Dove
11. Fire Away ft. Kid Harpoon
Top 10 Electronic / EDM Albums of 2013
SUBSCRIBE AND FOLLOW
Get top stories and blog posts emailed to me each day. Newsletters may offer personalized content or advertisements.
Learn more