A man accused of stealing from a construction site in Friendswood, Texas, is lucky he didn't get picked up by the fashion police.
When officers arrested Matthew Dwayne Coleman, 30, on March 4 for allegedly stealing rebar piers and hurricane fencing, he was wearing a distinctive outfit: A cookie monster onesie, KTRK-TV reports.
No cookies were reported stolen.
A witness reported seeing Coleman and Dean Allen Stevens, 23, putting items from the construction site into a trailer. Officers later pulled them over and charged them with theft, according to a release by the Friendswood Police Dept.
Coleman was booked wearing his onesie and given a $1,500 bond.
"Cookie Monster" Coleman isn't the first person arrested while wearing a bizarre outfit.
He also had a sign with an arrow on it.
Derek Poe, owner of gun store Golden Triangle Tactical said that the stunt was a promotion for the grand opening of his business, which recently changed locations. That fact was apparently lost on concerned passersby, who placed numerous calls to 911 to report the strapped banana.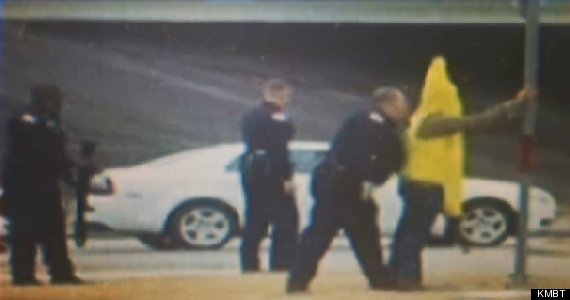 Police say the suspect threatened to "use the knife" if store employees did not give him money.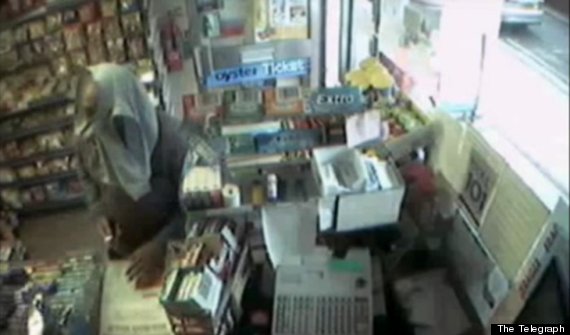 The 30-year-old allegedly walked into a Bank of America in Des Moines, Wash., and handed over an Oregon ID, stating that he needed a new debit card. He reportedly said he was on a business trip, and mentioned that he had recently been in an accident.
Here's a look at the head-to-toe get-up Pinney was wearing: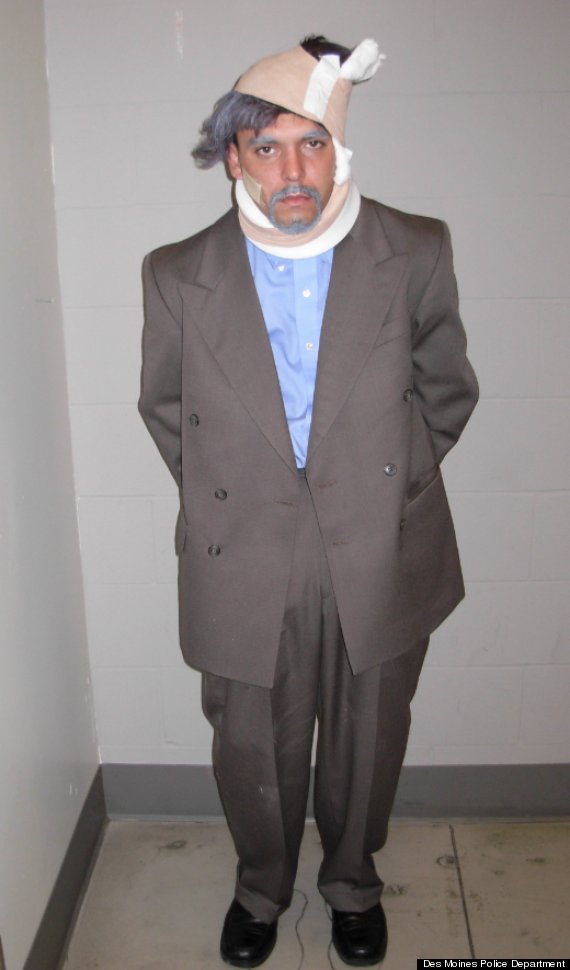 Also on HuffPost:
Dumb Criminals: Mugshot Gallery
SUBSCRIBE AND FOLLOW
Get top stories and blog posts emailed to me each day. Newsletters may offer personalized content or advertisements.
Learn more