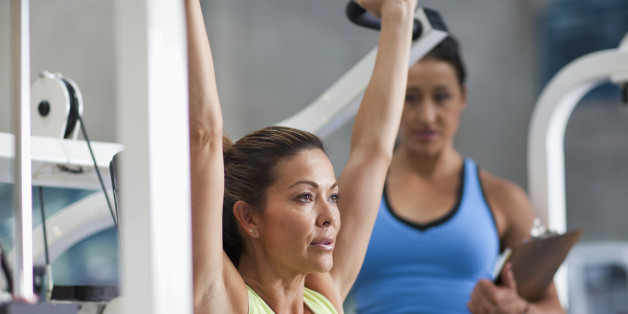 There's no doubt about it; exercising regularly with an expert running the show is good for you. Research shows working with a personal trainer who can show you exactly how to deadlift, pull-up and plank while also offering encouragement can improve strength and fitness gains as well as help you stick to an exercise routine. But with more than 200,000 personal trainers currently practicing in the U.S., all of whom represent a variety of certifications, specializations and approaches to fitness, where does one begin when it comes to finding a trainer who's the kettle to your bell, the tread to your mill, the master to your stair? Right here, that's where. Before you choose your match made in gym heaven, answer these eight questions.
SUBSCRIBE AND FOLLOW
Get top stories and blog posts emailed to me each day. Newsletters may offer personalized content or advertisements.
Learn more