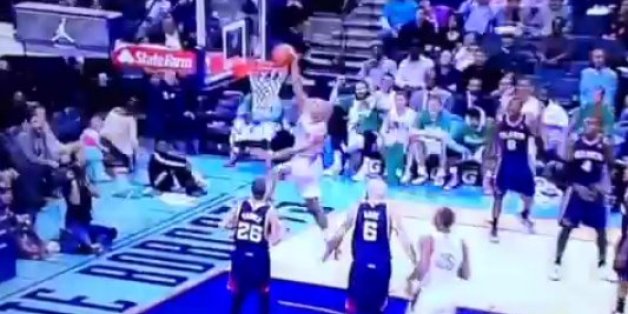 By Jose Martinez, Complex Sports
At 33-35, the Charlotte Bobcats have been pretty good this season. But sometimes, shades of those old, fail-filled Bobcats peak through.
Like it did during last night's game against the Atlanta Hawks when Gerald Henderson had his wide-open dunk attempt stuffed...by the rim. The rim? Yes, the rim!
Somewhere Michael Jordan was watching this like...
(GIF via @jose3030)
RELATED: The 25 Most Vicious Rejections in NBA History
[via Michael Gallagher]
ALSO ON HUFFPOST:
PHOTO GALLERIES
Best 2014 Sports Photos