A bar located in Clemson, S.C., is getting torn apart online after it asked customers not to carry concealed weapons into the establishment during one of the biggest drinking holidays of the year.
The backlash came after a photo circulated on Twitter of a sign hanging in Backstreets Pub and Grill on St. Patrick's day:
@BackstreetsPub LOOKS LIKE YOU WILL BE GOING OUT OF BUSINESS SOON COMMIE LMAO
Critics have been especially vocal on Yelp, a popular review site, even driving down the restaurant's rating to one and half stars in just a few days, according to Gawker.
The reviews have not only criticized Backstreets' concealed weapon ban, but also criticized its food and customer service, despite many of the reviewers being located many hundreds of miles away from the bar's location: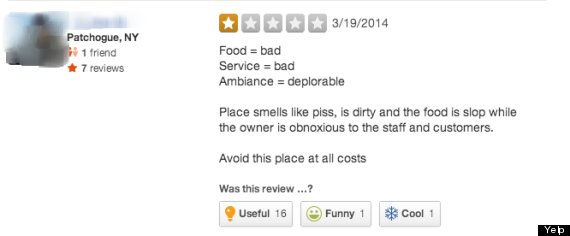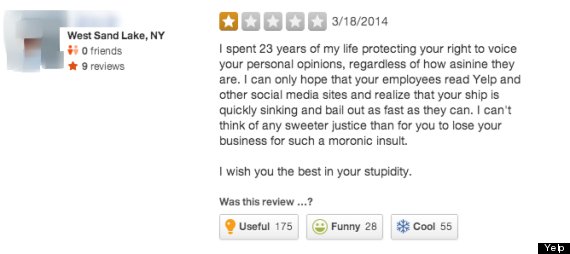 Backstreets' Facebook has been taken down following a spate of negative posts and reviews. One said he will still "carry everywhere I go and your establishment will not differ," according to a cached version of the page Gawker linked to.
Not everyone is outraged by Backstreets' decision to ban concealed weapons. Some have even expressed their support for the stance.
"The owner has guts," wrote one Yelp user. "You have a right to a gun, but everybody has the right to feel safe and conduct business however they want with however strong of worded speech they want."
SUBSCRIBE AND FOLLOW
Get top stories and blog posts emailed to me each day. Newsletters may offer personalized content or advertisements.
Learn more