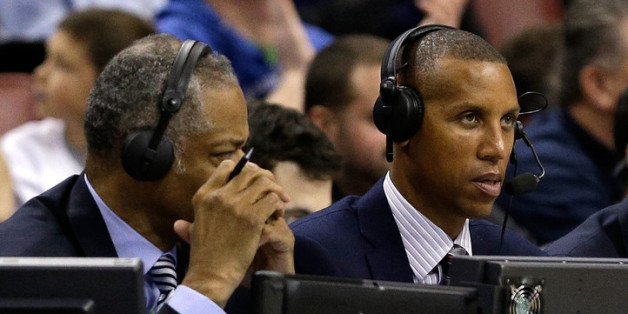 It was only natural for Kevin Harlan, Len Elmore, and Reggie Miller to begin looking ahead to the Sweet 16 during the second half of a blowout between top seed Virginia and Memphis. You can understand the announcers letting their minds wander and attempting to find creative ways to fill airtime.
My guess is they confused Michigan State with Michigan, who is Tennessee's actual opponent in Indianapolis. But what makes this so weird is that Michigan State was going to be playing the winner of the game taking place right in front of them! That Virginia-Memphis second half must have really been a chore to get through. Finally at the tail end of the clip Harlan appears to set the record straight.
Either Reggie Miller and Len Elmore got confused, or they know something we don't about who's going to make it to the final game.
SUBSCRIBE AND FOLLOW
Get top stories and blog posts emailed to me each day. Newsletters may offer personalized content or advertisements.
Learn more