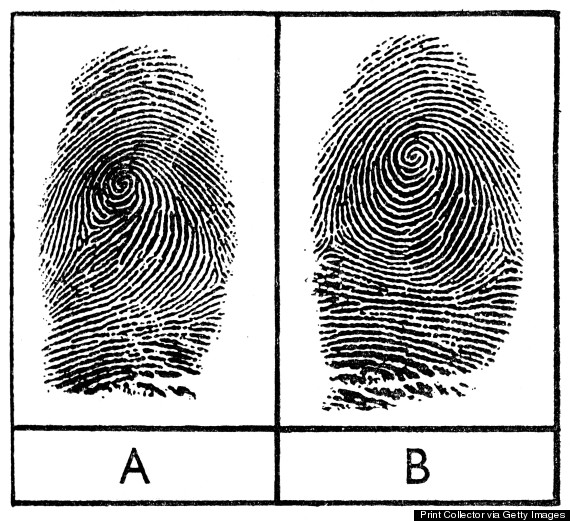 A photo of actual fingerprints from identical twins in 1952.
"[Their parents noticed] when one girl's vision was angled away from the television, she was laughing at the images flashing in front of her sister's eyes. The sensory exchange, [researchers] believe, extends to the girls' taste buds: Krista likes ketchup, and Tatiana does not, something the family discovered when Tatiana tried to scrape the condiment off her own tongue, even when she was not eating it."
These twin babies are speaking their own special "language."
FOLLOW HUFFPOST