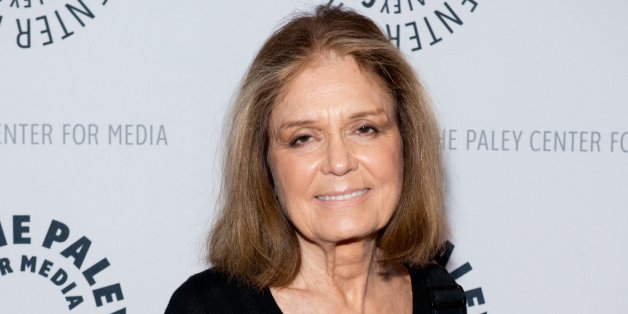 At a benefit for the Silurians, an organization of veteran New York City journalists founded in 1924, Gloria Steinem was honored with the society's prestigious Lifetime Achievement Award. Looking radiant and chic in black pants, a black jersey, and a gold-plated chain belt, Steinem thanked President Mike Kandel for the award and then remarked playfully, "first of all it's for a lifetime and a reminder of age and immortality, which I definitely need, because I have a deep conviction that I'm immortal. And the Silurians have honored everyone from Walter Cronkite to [the photojournalist] Ruth Gruber. Gruber is now a hundred and one. So she is my role model, and I'm into it at least to a hundred!"
Then she switched key, becoming serious as she explained emotionally: "What really stirs me up is the memory of my mother who, when I was very little, began to show me how to take a piece of typing paper, fold it into threes, so it was in columns. Later I realized it was what she had done to take notes before there were reporter's notebooks. And indeed when she tried to be a journalist her very first writing had to be under a man's name, otherwise she couldn't be published. So I'm really moved by this award because I realize how much my mother would have loved it. She wanted so much to come to New York, to be a journalist here. She would have loved so much to be in your company.
SUBSCRIBE AND FOLLOW
Get top stories and blog posts emailed to me each day. Newsletters may offer personalized content or advertisements.
Learn more