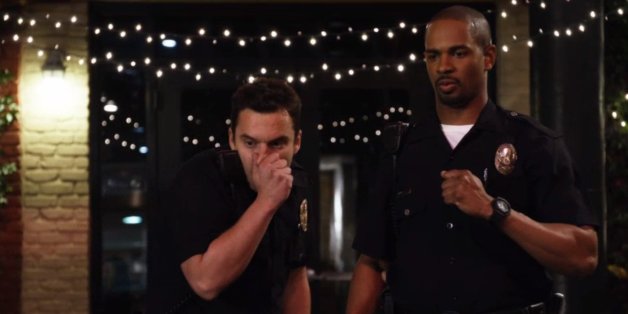 Here's our new favorite movie: "Let's Be Cops," a buddy comedy that lets "New Girl" pals Jake Johnson and Damon Wayans Jr. become movie stars. Directed by Luke Greenfield ("The Girl Next Door"), "Let's Be Cops" focuses on two friends who embrace their roles as fake police officers following a misunderstanding at a costume party masquerade ball. Jokes ensue. Fox has "Let's Be Cops" set for release on Aug. 13, so see you all then. Watch the red-band trailer below.
SUBSCRIBE AND FOLLOW
Get top stories and blog posts emailed to me each day. Newsletters may offer personalized content or advertisements.
Learn more