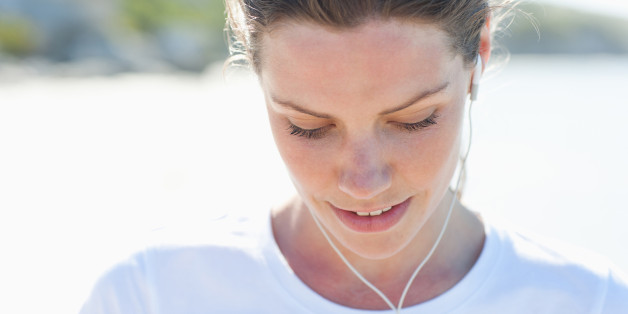 Considering the right playlist can not only motivate you to work out but can even encourage you to up your effort, music is not to be underestimated. But after a few listens, we always find ourselves craving something new.
That's why we asked our Twitter followers to share with us what they've been sweating to.
We want to know: What song is at the top of your workout playlist this month?

— HuffPost Living (@HealthyLiving) March 27, 2014
Here are a few of their suggestions. Add yours in the comments below!
Drunk in Love -- Beyoncé
Wild Wild Love -- Pitbull, G.R.L.
Hallo?! -- SAM
Find You -- Zedd, Matthew Koma, Kiria
Ms. New Booty -- Bubba Sparxxx, Ying Yang Twins
On Top Of The World -- Imagine Dragons
Happy -- Pharrell Williams
Knuck If You Buck -- Crime Mob
ALSO ON HUFFPOST:
PHOTO GALLERIES
Most Outrageous Fitness Music Videos