What we put on our bodies is just as important, if not more so, than what we put in our bodies. That's why the editors here at HuffPost Style take our facial cleansers pretty seriously. But when we bumped into Parsons fashion design student Amanda Musacchia, she made us reconsider the way we wash our faces.
"I don't have a face wash -- I just rinse my face with water," Musacchia told us. "I do have a L'Occitane lavender body wash that I'll use on my face in the shower."
Yep, you read that correctly. This girl uses body wash on her face and from what we saw, her complexion is practically flawless. We're thinking that's largely in part to the fact that her cleanser of choice boasts a 100 percent plant-based formula that's organic.
[Ed. Note: Before trying this beauty tip at home, we recommend reading the ingredients label very closely and confirming that it's OK with your dermatologist.]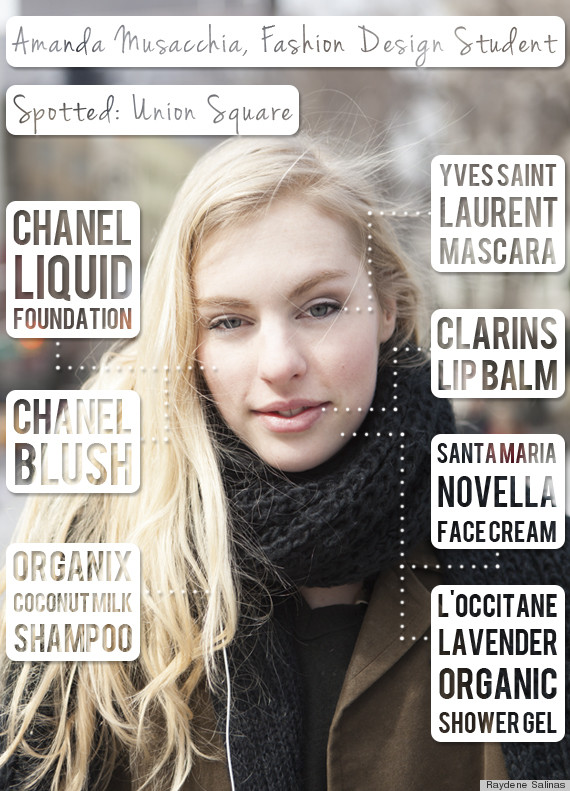 Related on HuffPost:
Beauty Street Style: Amanda Musacchia
SUBSCRIBE AND FOLLOW
Get top stories and blog posts emailed to me each day. Newsletters may offer personalized content or advertisements.
Learn more