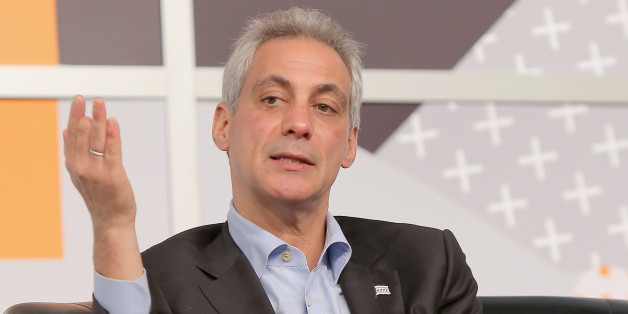 Mindy Best via Getty Images
Chicago Mayor Rahm Emanuel could have his hands full in his reelection campaign if a certain challenger decides to run against him, a new poll released Friday shows.
In a poll commissioned by the Illinois Observer and conducted by Strive Strategies, 40 percent of respondents said they would vote for Cook County Board President Toni Preckwinkle over Emanuel if Preckwinkle opted to run in the 2015 election.
Twenty-eight percent of respondents to the poll of 724 likely voters, which was conducted using robocalls and has a margin of error of 3.49 percent, said they were undecided in the hypothetical showdown of the Democratic lawmakers.
Preckwinkle had the most support among African-American respondents to the poll -- 42 percent of whom said they'd vote for her over the incumbent mayor. Fifty-three percent of respondents said they believe the city is heading in the wrong direction.
While Preckwinkle has repeatedly emphasized she is running for reelection this fall and said she plans to serve out that four-year term, she has declined to specifically rule out challenging Emanuel next year.
Meanwhile, Emanuel has already raised over $6.2 million in campaign funds though only two longshot candidates have thus far gone on record to announce a mayoral challenge.
The Chicago mayoral election will be held on Feb. 24, 2015.
Also on HuffPost:
The Many Sides Of Rahm Emanuel
YOU MAY LIKE
CONVERSATIONS
FOLLOW HUFFPOST