17 Easy April Fools' Day Pranks To Play On Your Friends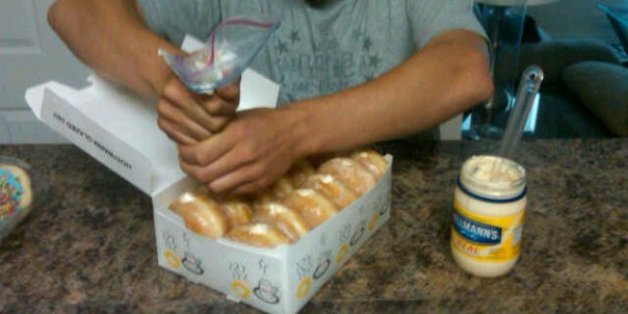 Imgur
If you've always wanted to prank someone on April Fools' Day but you never think of a plan in time, stop dreaming. You've hit the last-minute prank jackpot.
The Internet is here to help you execute a perfectly simple, yet hilariously harmless prank. Check out these 17 easy gags to pull on your friend, co-worker, sibling or significant other and April Fools' victory will be yours!
1

What, your mouse isn't working?

2

"Why won't my soda open?!"

3

This is sure to send them flying out of their seat.

4

Or, even better, flying out of the room.

6

Now that's just cruel and unusual.

7

There's something fishy about this...

9

There's no getting around this one.

10

Give a friend the gift of some AWESOME inexplicable voicemails.

11

Marinate while you shower!

13

Too much freshness is NOT good thing.

15

Cream cheese deodorant is a recipe for disaster.
Take this inspiration and go! You might just have the...