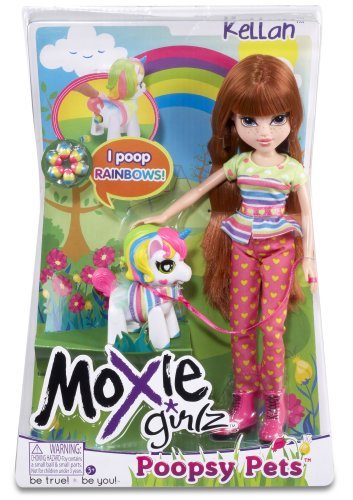 via Amazon
See that text on the top left there? As if virtual diaper changing and feedings weren't bad enough -- we're looking at you Tamagatchi -- the Moxie Girls' pet unicorns actually poop. But not just any poop, rainbow poop.
One commentator said the pets are a tad unrealistic...

Another applauded the potential "skills" these pets can bestow upon young girls.

But there's always room for improvement.

And if all else fails, they make great gag gifts.

Also on HuffPost:
Seriously Ridiculous Baby Products
SUBSCRIBE AND FOLLOW
Get top stories and blog posts emailed to me each day. Newsletters may offer personalized content or advertisements.
Learn more