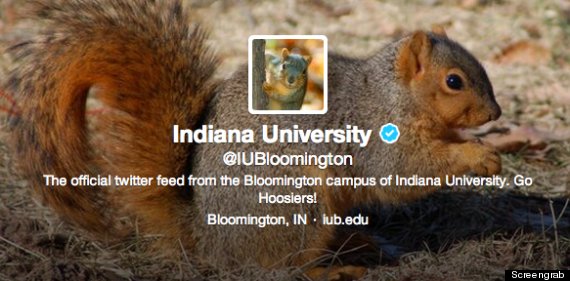 Attention, "Hoosiers"! We, the squirrels of campus, have taken over your "Twitter" account! So... tweet me, maybe? pic.twitter.com/FJe1kQEIaV
So yeah, it seems this was their way of celebrating April Fool's Day, and yes, there were plenty of "nuts" puns:
How cute!
SUBSCRIBE AND FOLLOW
Get top stories and blog posts emailed to me each day. Newsletters may offer personalized content or advertisements.
Learn more