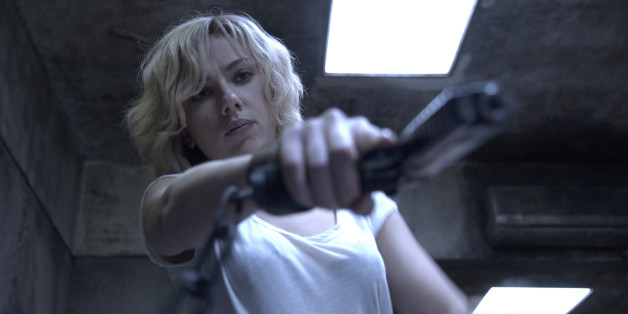 "Somebody put a bag of drugs inside me. I need you to take it out. It's leaking." That's Scarlett Johansson's directive in the new trailer for "Lucy," in which she works as a drug mule in a futuristic Taiwan. She inadvertently consumes said drugs and thereby becomes a superhuman with telekinetic powers, changing eye colors and an ability to absorb information at mind-boggling speeds. That's because Lucy's brain is advancing at a rate that allows her to use much more than the usual 10 percent capacity. If that sounds somewhat familiar, it's because a movie called "Limitless" came out in 2011.
Naturally, Morgan Freeman shows up midway through the trailer to provide voice-of-God wisdom as a researcher investigating advanced brain capacities. What follows are a lot of chase scenes and explosions. Written and directed by Luc Besson ("The Fifth Element," "Arthur and the Invisibles"), "Lucy" opens Aug. 8.
Related on HuffPost:
81 Movies To Watch In 2014
SUBSCRIBE AND FOLLOW
Get top stories and blog posts emailed to me each day. Newsletters may offer personalized content or advertisements.
Learn more