Let's take a little trip, shall we?
This time, let's go to Greece, where we went to see the world's prettiest beach not too long ago.
Located on the east coast of the island of Kefalonia surrounded by forest sits Melissani cave. It's in the shape of a "B" and is mythologically known as the "cave of nymphs".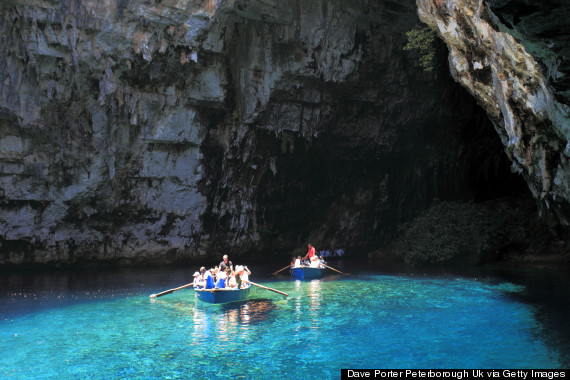 To get to the cave, you have to take an underground tunnel, where you hop in a boat and check out the crazy clear-blue waters and the stalactites that surround you. It was discovered by Giannis Petrochilos in 1951 and opened to the public in 1963.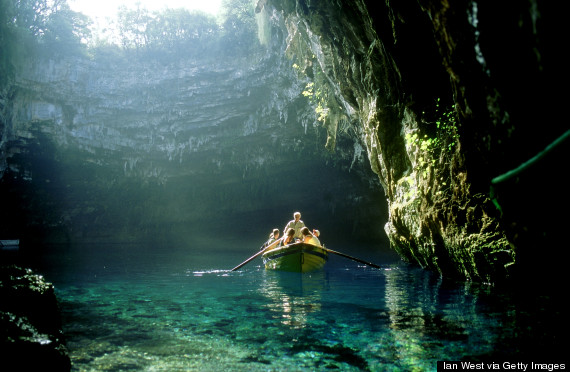 Go in the middle of the day to best take advantage of the cave's light. The cave sort of looks like cenote, which are common sights throughout Mexico .
But mostly it's just a really pretty color and really cool to look at.
PHOTO GALLERIES
Coolest Caves