Sahara Desert Dust Covers Britain In Smog (PHOTOS)
LONDON (AP) -- British authorities on Wednesday warned people with heart or lung conditions to avoid exertion as a combination of industrial pollution and Sahara dust blankets the country in smog.
The environment department said the air pollution level could reach the top rung on its 10-point scale. The skyscrapers of the Canary Wharf business district in London are shrouded in smog, as seen from a viewing gallery on the Orbit sculpture in the Queen Elizabeth Olympic Park, April 2, 2014. (AP Photo/Matt Dunham)
The department said the smog was caused by pollution from Britain and industrialized areas of the continent staying in place because of light winds, along with dust blown up from a storm in the Sahara desert.
Many motorists awoke this week to find cars covered in a film of red dust.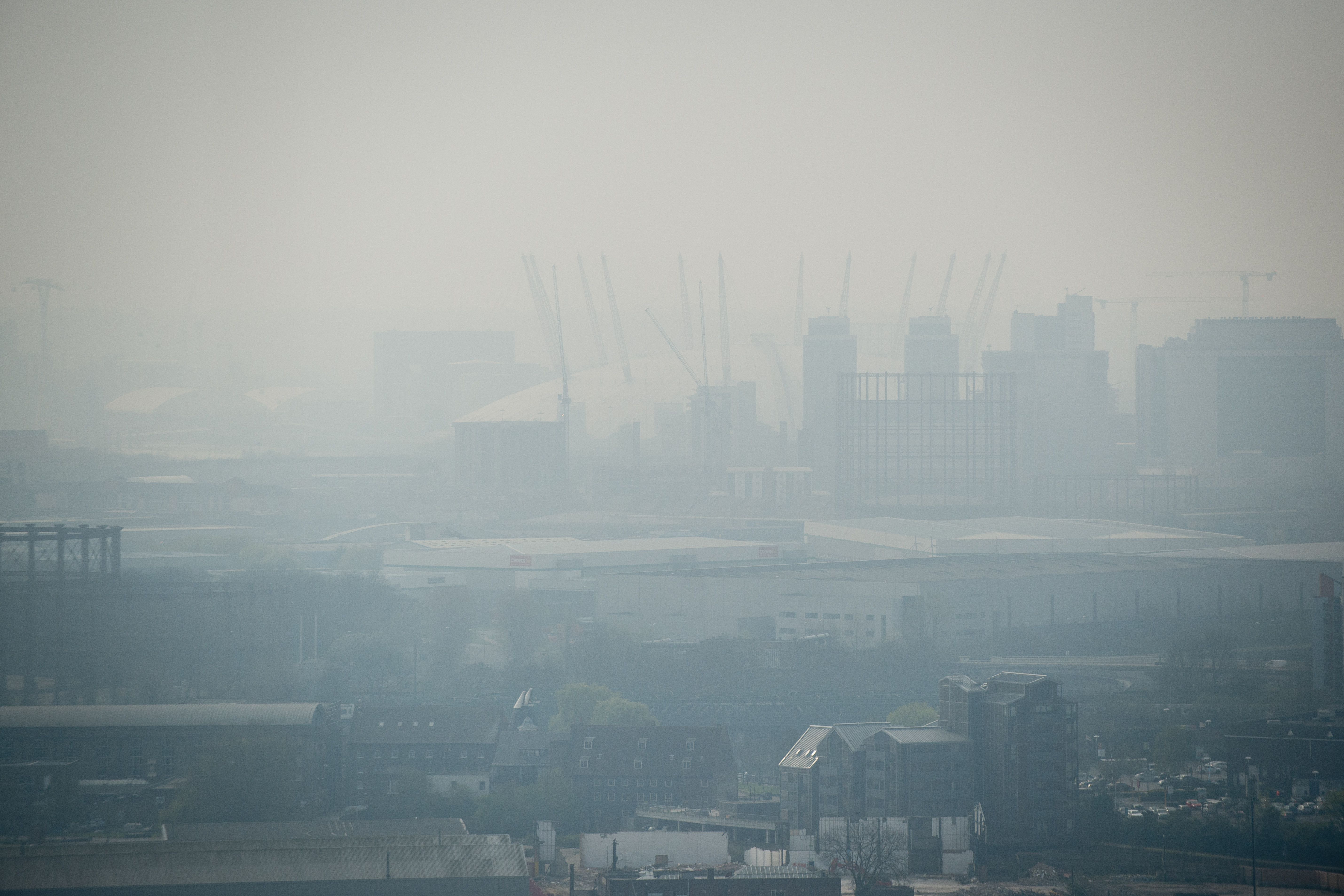 Air pollution hangs in the air lowering visibility towards the O2 arena in London, on April 2, 2014. (LEON NEAL/AFP/Getty Images)
Paul Cosford of Public Health England told the BBC that people with heart or respiratory problems should "reduce the amount of strenuous exercise outdoors over the next few days."
The pollution is expected to ease by Friday.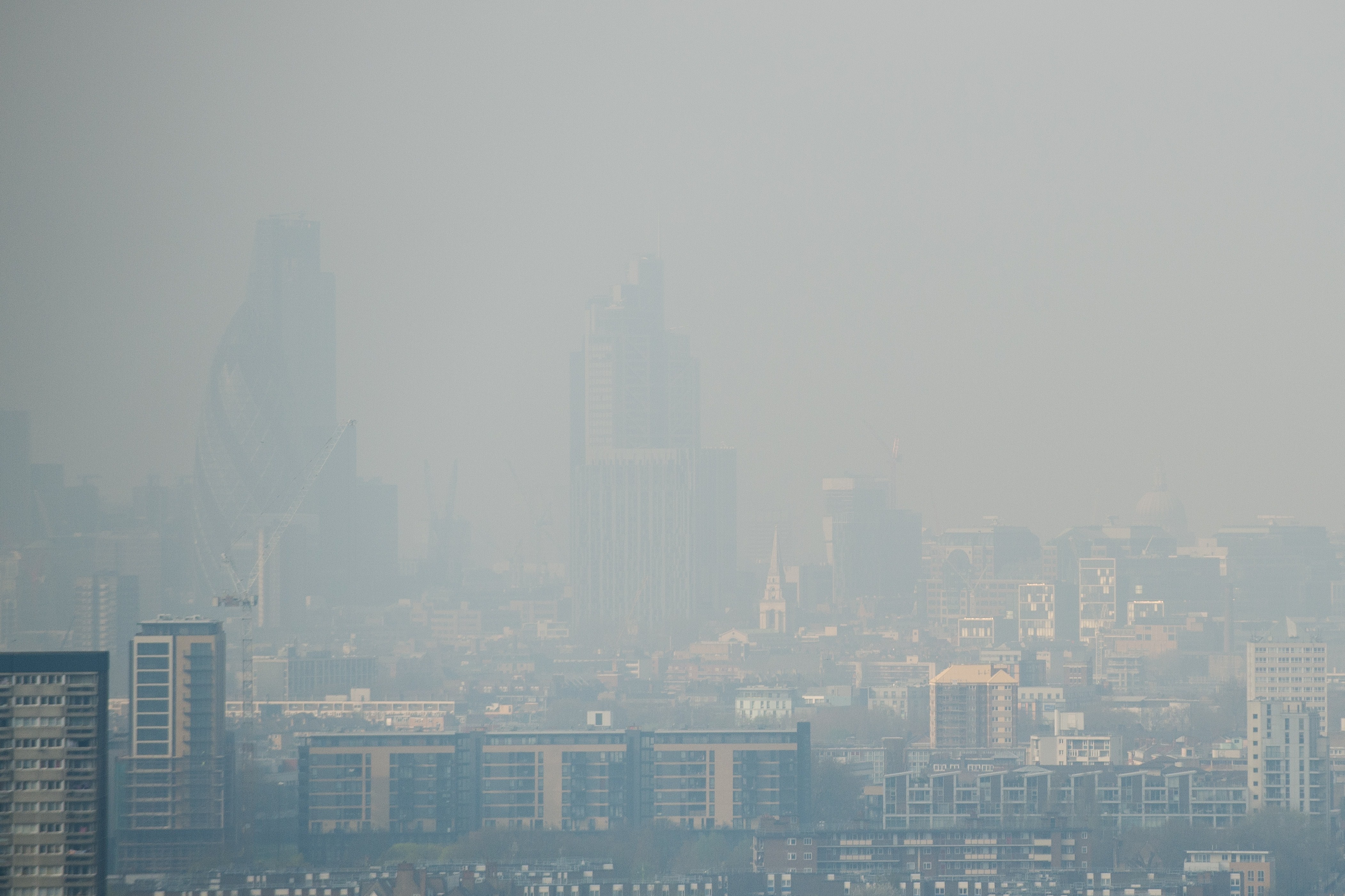 Air pollution hangs in the air lowering visibility towards central London and the City from east London, on April 2, 2014. (LEON NEAL/AFP/Getty Images)