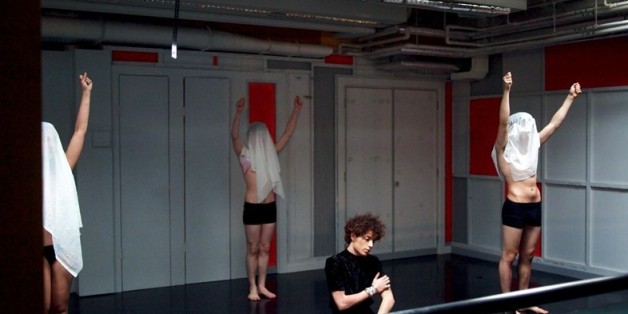 Unless you were hiding under a rock last year, you probably heard something about Art School Stole My Virginity. The debut performance of Clayton Pettet, Central Saint Martins student and performance artist, went viral before it even actually happened, mainly due to irresistably salacious implications best encapsulated by Perez Hilton: "19-Year-Old Art School Student Will Create Art Through Penetration Of His Virgin Butthole." 
So what exactly went down during the first – and only – performance of Art School Stole My Virginity? Spoiler alert: there wasn't sex. It was weirder.  
SUBSCRIBE AND FOLLOW
Get top stories and blog posts emailed to me each day. Newsletters may offer personalized content or advertisements.
Learn more