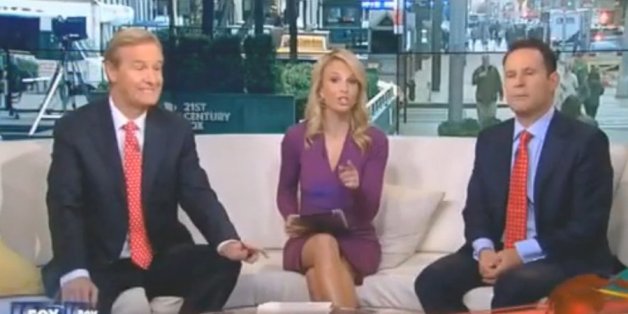 There are a lot of bad tweets out there, but the "Fox & Friends" co-hosts believe Piers Morgan just wrote the "dumbest tweet" ever.
The Fox News co-hosts were referring to a tweet that Morgan sent out after a shooting at Fort Hood on Wednesday left four dead, including the gunman, and more than a dozen injured. Morgan took to Twitter to once again voice his strong opposition to U.S. gun laws:
'If only there'd been a good guy with a gun...' - such crap. This #FortHood soldier/shooter WAS a good guy. Until he turned bad, with a gun.
"That might be the dumbest tweet I've ever seen," Elisabeth Hasselbeck said.
"How profound," said her co-host Brian Kilmeade. "If you have a dumber tweet, share it with us."
SUBSCRIBE AND FOLLOW
Get top stories and blog posts emailed to me each day. Newsletters may offer personalized content or advertisements.
Learn more