With the growing green movement, we've been trying to make our beauty routines a little more eco-friendly. But in our attempt to help the environment, sometimes our bank accounts take a hit. After all, sustainable products can cost a small fortune. But leave it to a student to figure out a smart way to go green and save money.
"I make my own no poo -- just apple cider vinegar and salt," Sherry Xie, a biochemistry and art history student told us. "I do it twice a week. You just put the mixture in for a few minutes and then rinse it out. And it moisturizers as well." Okay, this is a green movement we can get on board with.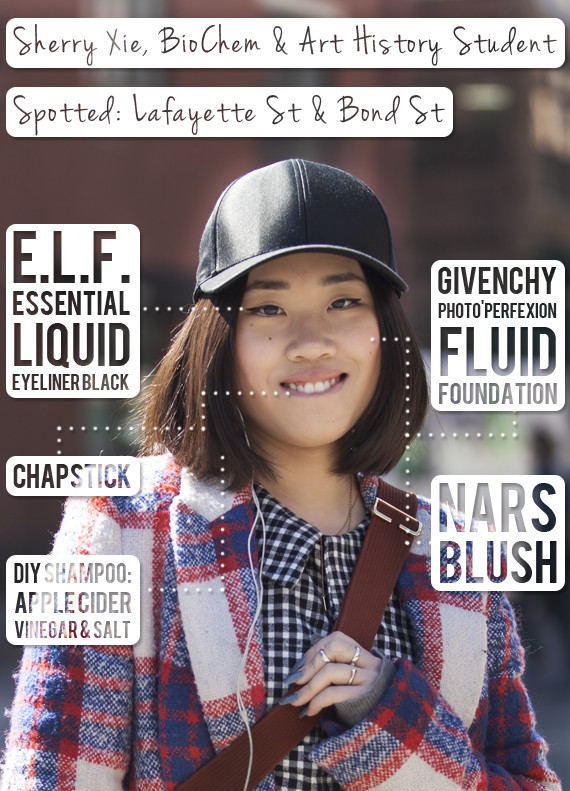 Photo/Art: Raydene Salinas
Also on HuffPost Style:
Beauty Street Style: Sherry Xie
SUBSCRIBE AND FOLLOW
Get top stories and blog posts emailed to me each day. Newsletters may offer personalized content or advertisements.
Learn more