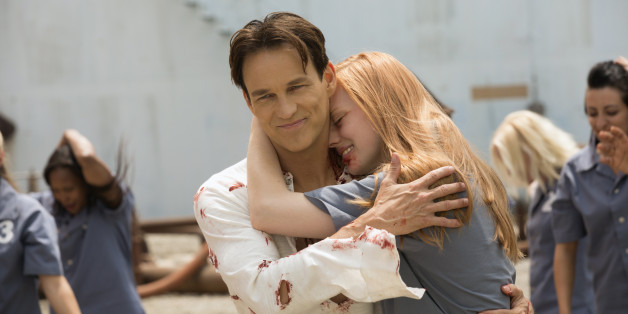 HBO will debut the seventh and final season of "True Blood" on June 22 at 9 p.m. EDT, the network announced in a statement on Thursday, April 3.
The first teaser for the season will air just before the "Game of Thrones" Season 4 premiere on Sunday, April 6. In the same statement, the network also announced that "The Leftovers," a new drama based on Tom Perrotta's novel by the same name, will debut on Sunday, June 15 at 10 p.m. EDT. HBO will also air a teaser for that before "Game of Thrones." "The Leftovers" stars Justin Theroux, Amy Brenneman, Christopher Eccleston, Liv Tyler, Charlie Carver, Max Carver, Carrie Coon, Ann Dowd, Michael Gaston, Emily Meade, Annie Q, Margaret Qualley, Amanda Warren and Chris Zylka. Damon Lindelof is the series' showrunner.
SUBSCRIBE AND FOLLOW
Get top stories and blog posts emailed to me each day. Newsletters may offer personalized content or advertisements.
Learn more