Happy Friday! Welcome to Drink Like A Famous Person, where we let you bring out your fabulous side in the name of some well-earned R&R. Eschew your regular habits this weekend by drinking like...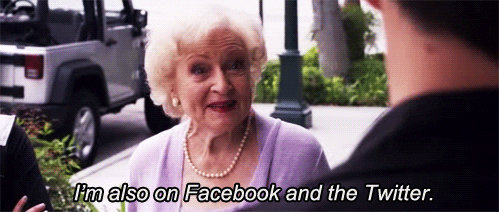 As everyone's favorite Hollywood veteran, this endearingly vulgar little old lady can still sling a dirty joke with the best of them. We aspire to be more like Betty White in our golden years -- especially when it comes to unwinding.
A glass of vodka on the rocks and dinner with her golden retriever Pontiac is Betty White's usual routine. "You can't get much better," she told Harper's Bazaar. Aww.
If you haven't already hopped on the Betty White Fanclub bandwagon, know this: the actress has said that she won't ever retire because her acting work funds her efforts to improve animal welfare. "I have to stay in show business," she explained, "to pay for my animal business." In addition to her involvement with the Morris Animal Foundation and donations to various animal charities, White has served on the board of trustees for the Greater Los Angeles Zoo Association for over 40 years.
Adorable. We love you, Betty White.
Also on HuffPost:
10 New Crazy Flavored Vodkas
SUBSCRIBE AND FOLLOW
Get top stories and blog posts emailed to me each day. Newsletters may offer personalized content or advertisements.
Learn more