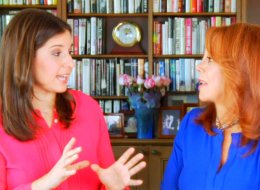 When it comes to must-have travel applications for your smartphone, Wall Street Journal Personal Technology Columnist Joanna Stern had some great suggestions.

TripIt is a simple program that organizes your itinerary from your emails. If you have details for an upcoming trip like a car or hotel reservation or a flight itinerary, TripIt combs through those details and bring them into one organized space. "It becomes your assistant!" Joanna laughed.

Joanna loves an application called Waze. This is a great GPS navigation application that gathers information from other drivers on the road to help combat traffic and congestion.
Joanna also recommends Guru, an application that helps travelers navigate airports. Guru tells passengers what stores and restaurants are near your gate to save time and energy, making your trip much smoother.
For more tech advice from Joanna, view the slideshow below:
Tech Recommendations From Joanna Stern
When it comes to choosing an alternative to cable, tech expert Joanna Stern says that both the Roku and Apple TV interfaces are user friendly -- however, if you've already integrated Apple products into your life, choosing Apple TV will allow you to use your Apple accounts like iTunes more easily, while Roku is better for using Amazon products.

If you're planning on purchasing a tablet, Joanna recommends that you stick to the iPad. The apps for the iPad are much better than those on the Android or Windows tablets, she says; and the iPad Mini is small enough to take anywhere!

Want to hone your tech chops? Stores like Best Buy and Apple offer complimentary classes for shoppers who want to get the most out of their tech purchases. If you don't have the time to attend a class, says Joanna, asking a family member to show you the ropes is a great alternative.

Unless you need a lot of processing power, such as a video editing system, Joanna says it's a much better investment to purchase a laptop computer rather than a desktop. "Anything that's plugged into the wall is a thing of the past!"

If your iPhone is constantly dying, Joanna recommends lowering the screen brightness, making sure that you always close your apps (even if they're not on your screen, they can be running in the background). She also advises turning off the GPS function on your phone, which is constantly searching for a signal and, therefore, draining your battery.

Joanna recommends that you make sure that all of your passwords on e-commerce sites are not only different, but also strong (meaning, that they include upper and lower case letters, as well as numbers). Another good indicator of whether you're shopping safely (or not): If the site you're using includes "https" in the address, it's likely a secure site.

When it comes to tech trends, Joanna points to technology you can wear, such as Google Glass, a wearable computer which allows you to record videos and take photos right before your eyes.

Joanna is banking on Snapchat -- a social media app that selectively shares photos and videos that disappear in 10 seconds or less -- as the next big social media phenomenon. "Facebook tried to buy it for a couple billions dollars!" she says. "There are definitely big companies wondering about this app."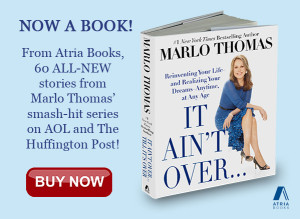 Add Marlo On Facebook:
Follow Marlo on Twitter:

Weekly Newsletter

Sign up to receive my email newsletter each week - It will keep you up-to-date on upcoming articles, Mondays with Marlo guests, videos, and more!

Sign up here