Our hearts are still racing after watching the Season 4 premiere of "Game of Thrones" Sunday night. Spoiler alert: While there was no shortage of blood or beer flowing, the return of HBO's fantasy series still has two of our favorite sisters separated, Sansa and Arya Stark.
With Sansa still brooding as a captive at King's Landing and Arya slaying men with her trusty sword Needle, we can't wait to see how these two totally different siblings take down House Lannister. Because we all know who runs the world ... girls!
Obsessed with all things "Game of Thrones," we decided to channel the Stark sisters for our new feature, The Beauty Screen. With our models, HuffPost Taste senior editor Kristen Aiken and HuffPost Style photographer/photo editor Raydene Salinas, see their epic transformations below!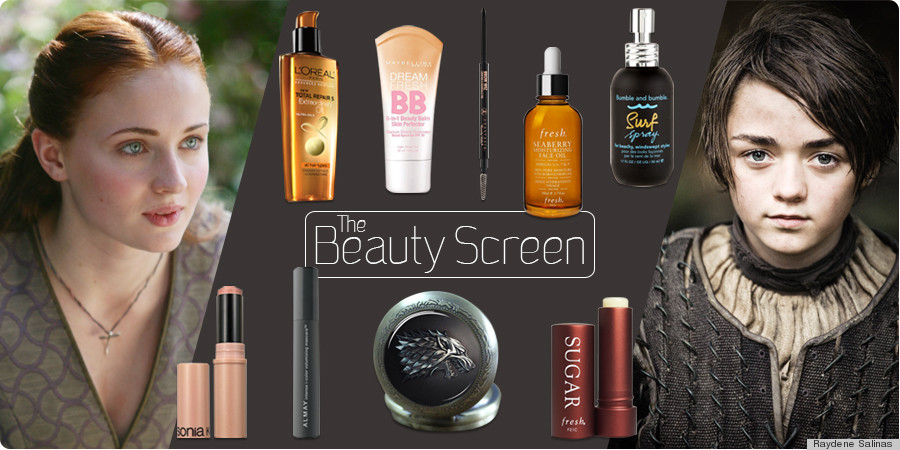 Photo credit: Sansa: Keith Bernstein/©HBO/courtesy Everett Collection // Arya: Helen Sloan / © HBO / Courtesy: Everett Collection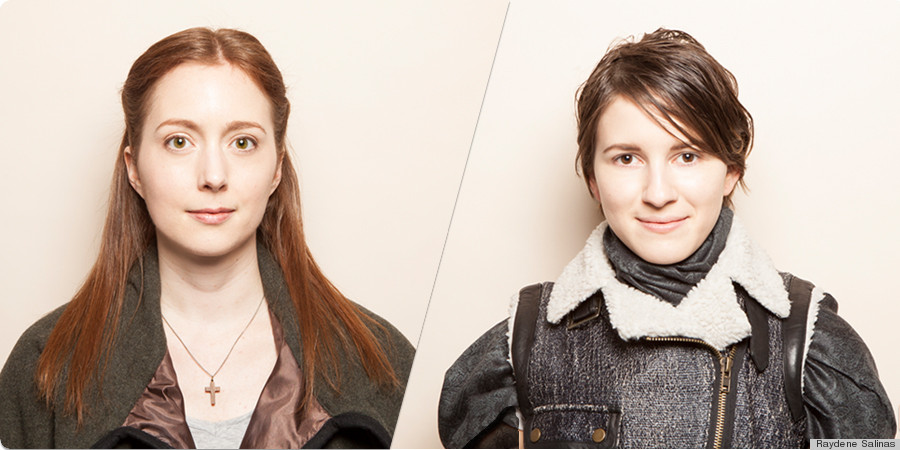 Sansa
Hair: In recreating Sansa's ravishing red locks, we had to make sure we had the right amount of shine. Before straightening Kristen's hair a bit with a flat iron, we applied L'Oreal Paris Total Repair 5 Extraordinary Oil, which works for all hair types. The oil resulted in smooth strands and helped keep together the subtle side twists.
For the twists, we simply rolled two small strands until we got them nice and tight, securing them into a half-up, half-down hairstyle with bobby pins.
Makeup: Subtlety was definitely something that we wanted to keep throughout Kristen's look, because like Sansa, she's a natural beauty -- and it only took three products! As a base, we used our trusy Maybelline Dream Fresh BB Cream in Light. For the lips and cheeks we used a highlighter with a pinkish tinge, which was the Sonia Kashuk Chic Luminosity Highlighter Stick in Persian Sunset. Finally, a touch of Almay Intense I-color Volumizing Mascara in Mocha completed the look -- which if you have fair skin or hair, brown mascara is a great option in comparison to a bold black.
Arya
Hair: As soon as we thought to tackle Arya's grungy cropped style, one product came to mind: texturizing spray. Although you might prefer to use pastes, puddies or gels, we used a loose spray that made it easier to work through Raydene's hair. After spraying Raydene's hair evenly and thoroughly with Bumble and Bumble's Surf Spray, Raydene worked her fingers through her slightly damp strands, creating piece-y waves much like Arya's.
Makeup: Since Arya's technically still a young girl, we focused more on skincare rather than makeup with her look. We moisturized Raydene's face with Fresh Seaberry Face Oil which provided a nice, hydrated foundation. In addition, instead of using lip color, Raydene applied her Fresh Sugar Lip Treatment with SPF 15.
But, the kicker was Arya's beautifully bold brows. Filling in Raydene's brows with the Anastasia Brow Wiz in Brunette made her eyebrows fuller.
Have an idea for a character we should feature in a future Beauty Screen? Let us know in the comments section!