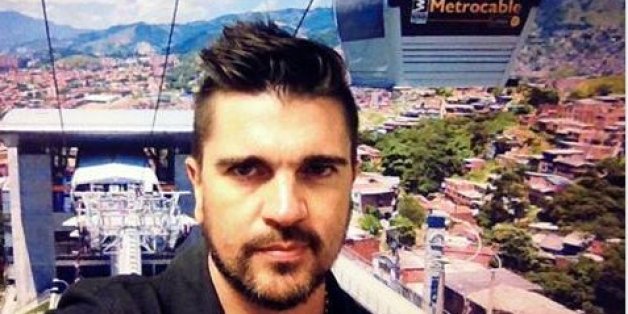 Juanes is no stranger to using music as an emotional outlet -- but while the singer now writes lyrics of love and peace, his musical roots grew out of the violence and terror in his native Colombia.
Shedding its dark and violent past as the epicenter of Pablo Escobar's drug empire, the city has made impressive strides in urban development that have garnered recent praise and attention worldwide.
At the WUF7, the Colombian star spoke about growing up in a city during its darkest periods.
Amid the turmoil in Medellín and Colombia at the time, Juanes formed his rock band Ekhymosis.
"It was the first exercise in which I would sit and think about the city, we were filled with questions, doubts, rage of what was going in Medellín and how we could cure ourselves from what we were living," Juanes said. "Music was the lifesaver [in a city] without opportunities."
Also on HuffPost:
20 Things You Didn't Know About Juanes
SUBSCRIBE AND FOLLOW
Get top stories and blog posts emailed to me each day. Newsletters may offer personalized content or advertisements.
Learn more