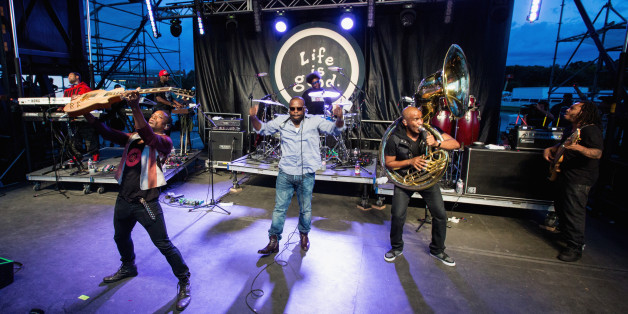 The Roots released a new single, "When The People Cheer," off the group's 11th album, "And Then You Shoot Your Cousin," which is due out later this year.
After moving from "Late Night with Jimmy Fallon" to "The Tonight Show Starring Jimmy Fallon," the crew from Philly has been busy to say the least. But the new track is violent and lyric-heavy, drawing on more than what's inside the studios at 30 Rock. Black Thought teamed up with Greg Porn for the track, which incorporates female vocals. Listen to "When The People Cheer" below.
Also on HuffPost:
Unexpected Celebrity Besties
SUBSCRIBE AND FOLLOW
Get top stories and blog posts emailed to me each day. Newsletters may offer personalized content or advertisements.
Learn more