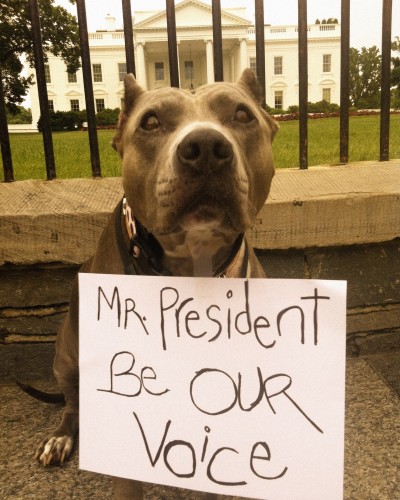 Corry's dog Angel in front of the White House, during a 2013 visit. Photo credit: Rebecca Corry
I'm going in honor of my Sierra, a 6 year old pit mix who shattered my fears of her breed and showed me love I never knew before. Heart and soul she is my daughter. I adore her tailwags, her kisses, her snoring and the way she sounds like Chewbacca when she talks to me. It's believed she's immune deficient and has a hard time fighting off infection. I don't know if I can fix her but I can promise to love her and do my best for her. What better way to repay her love for me than to march in DC to protect the rights of her brothers and sisters?
SUBSCRIBE AND FOLLOW
Get top stories and blog posts emailed to me each day. Newsletters may offer personalized content or advertisements.
Learn more