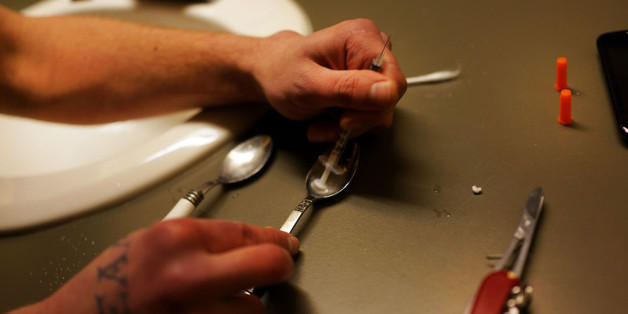 Heroin kills in more ways than one.
It sucks the life out of families, relationships, our children and our schools. It makes strong people weak, and changes good people forever. And the epidemic is getting worse.
The Associated Press reports a 45-percent jump in heroin overdose deaths between 2006 and 2010, a stat that U.S. Attorney General Eric Holder called an "urgent and growing public health crisis." But overdose is just one side of the story -- and we want to hear yours.
You can go to that segment page right now and tell your story in the comment section on the right side of the page. Tell us your story in video or text, and we'll share it with others who may be struggling with the drug on Thursday afternoon. Does your family member, friend or loved one have an addiction? Have your relationships suffered because of the drug? Have you conquered addiction? Has the epidemic affected you in another way?
Tell us right now on the HuffPost Live segment page, as these stories are powerful and essential to our community. Then tune in Thursday at 4 p.m. to hear yours and other stories of heroin addiction and overcoming the struggle.
SUBSCRIBE AND FOLLOW
Get top stories and blog posts emailed to me each day. Newsletters may offer personalized content or advertisements.
Learn more